While some people may feel a shiver down their spine when they look at them, others see the future: insects. In Asian countries, the little crawling animals have always been considered a delicate food and are on the daily menu. Many startups have discovered this food alternative for themselves and are now trying to convince the European market of its benefits. In this article you can find out, which ones are ahead and everything else there is to know about the little crawlies.
Small animals, big benefits
Insects are not a modern-day discovery. Thousands of years ago, our ancestors already ate insects. There were good reasons for that: Their high protein content made them ideal for powering the hunters and gatherers quickly. Even today, insects are an essential part of the Asian food plan. To us Europeans, they are known from tourist markets, which offer them in a variety of preparations for the bravest travellers. But they did not make it to Europe into the everyday food. Yet, the crawlers offer many positive aspects for humans and our environment.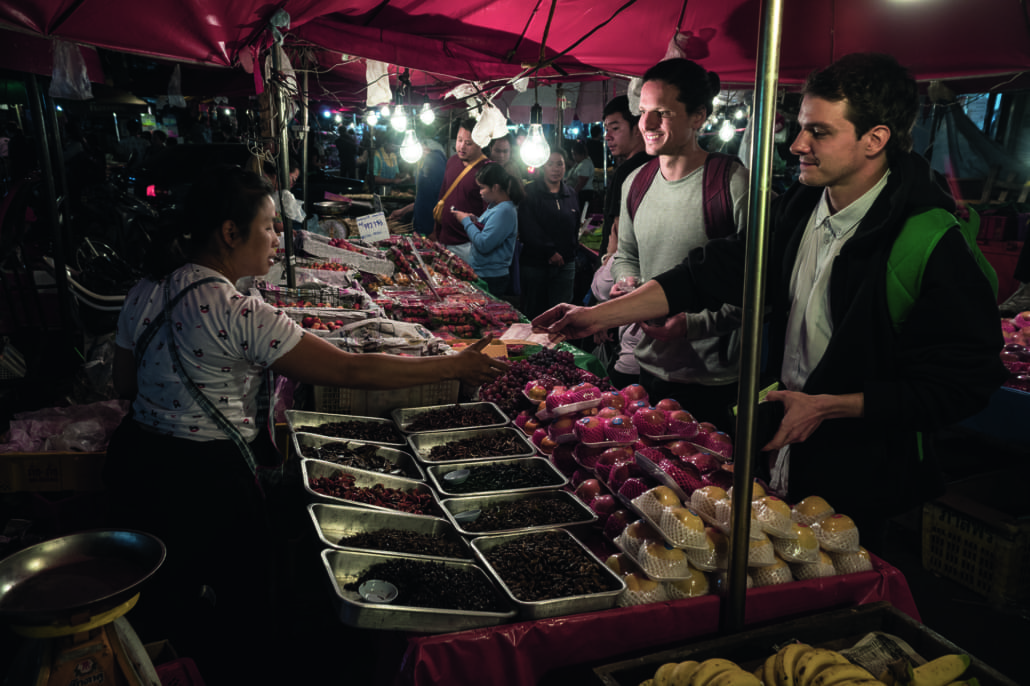 Fundamental problems of mankind are the constant growth of population and the increasing demand for animal proteins. The resources we have used up to now will at some point no longer be sufficient to meet this demand. And this is where the insects enter the picture. Compared to cattle, breeding them requires ten times less feed, 200 times less land space and even 2500 times less water. It also protects the climate: cattle breeding produces around 100 times more greenhouse gases. The fact, that insect flesh has a much higher content of proteins, vitamins and potassium than that of cattle, for example, and that it is usually not exposed to a wide variety of antibiotics, makes it even healthier for humans.
For the animals themselves, it is simpler to breed them in a species-appropriate manner. While cattle, pigs and chickens are usually not killed in a humane way, the characteristics of the insects as alternating warm animals are used. The body temperature of them is cooled down to such an extent, that they become numb. If the temperature is then lowered further, they no longer wake up from this rigidity and can be made durable by freeze-drying without any preservatives.
Things could really get going in 2018
Until January 1st 2018, it was almost impossible for startups to sell their insect products on the German or European market. Only after the EU had regulated the production and sale of insects in the Novel Food Regulation the German consumer could enjoy a wide variety of those products. This was the starting signal for the startups to conquer the market and convince their sceptical buyers of their potential. Since then, the number of people who consume their protein through insects, estimated by the Food and Agriculture Organization FAO at two billion, has been increasing day by day.
From A for apricot bar to C for cinnamon-sugar cricket
Bug Foundation
Products: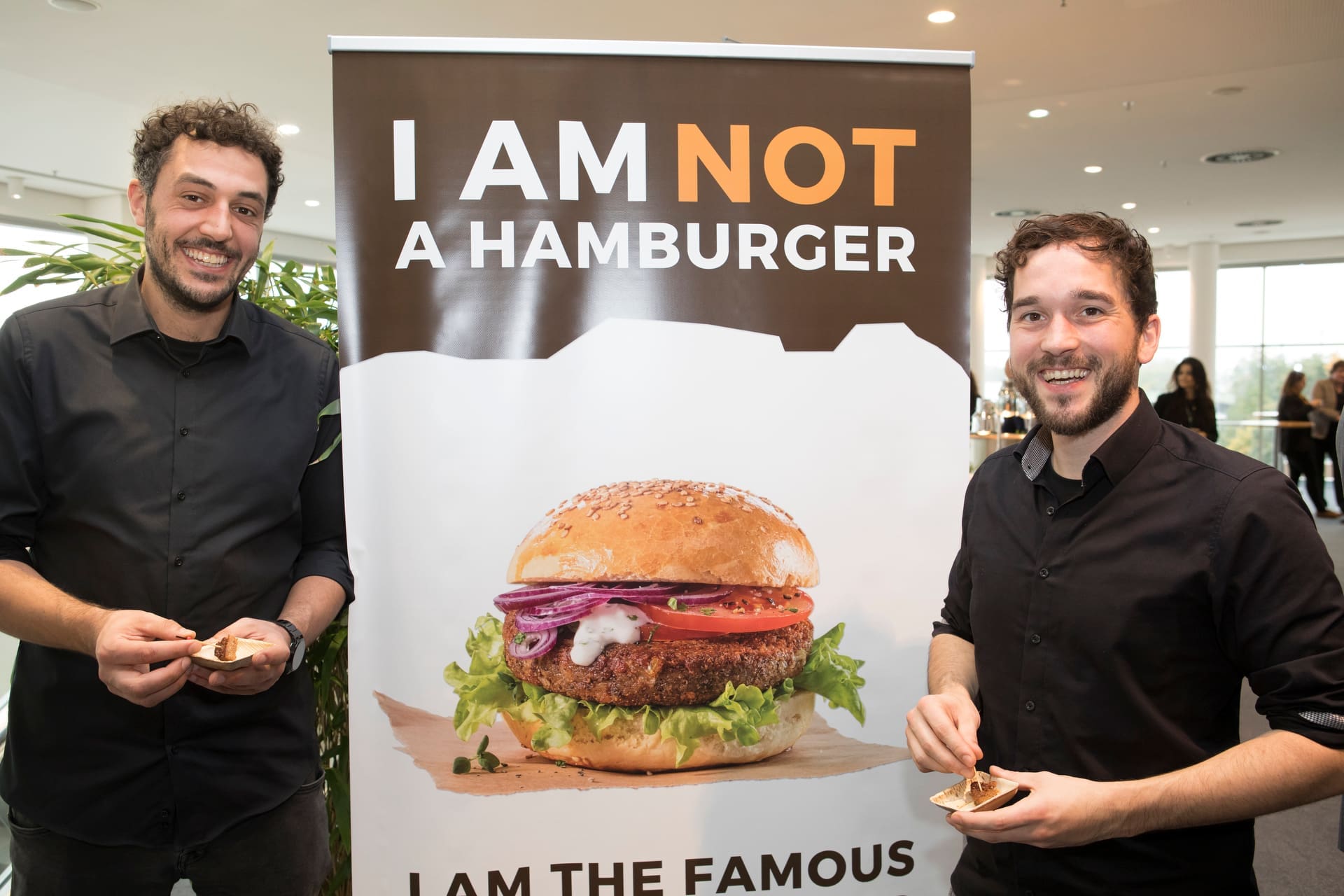 You've probably already heard of Bug Foundation, as the startup has been a frequent topic on television and in the press in the last few years. No surprise, since Bug Foundation offers Germany's first insect burger and burgers are interesting for just about everybody. It consists of buffalo worms, a nutrient-rich and sustainably bred insect species, as well as selected vegetarian ingredients. The burger is rich in protein and unsaturated fatty acids and is 100% free of artificial additives.
Beneto Foods
Products:
High-protein insect pasta (curry, mushrooms, chocolate-cinnamon, tomato and natural)
Lara Schuhwerk, the founder of Beneto Foods, is a convinced Benetarian – a type of diet, founded by herself. It is based on the name Beneto Foods and stands for a mindful and sustainable lifestyle, in which insect and plant proteins replace the daily consumption of meat. However, Benetarians are allowed to eat meat now and then. It's all about the appreciation, that Lara wants to pass on to customers with her startup idea and the products.
Plumento Foods
Products:
Insect spaetzle & noodles
Insect falafel mix
Edible insects (e.g. buffalo worm, mealworm & cricket)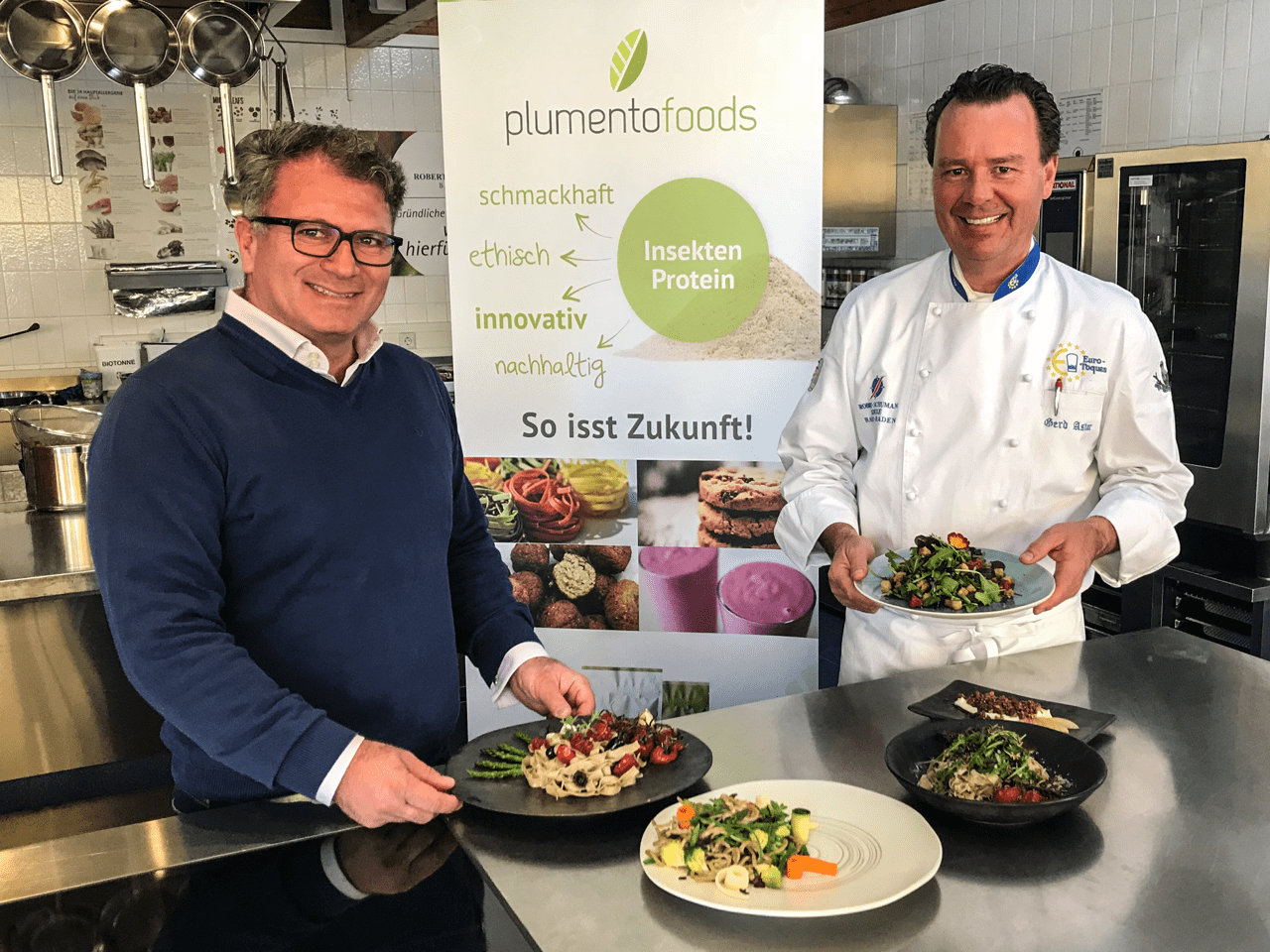 Plumento Foods stands out from other insect startups in many ways. In contrast to the often young founders, there are three experienced partners behind this company. Thanks to them, Plumento Foods was able to launch its products on the German market already in 2017. Due to the enthusiasm of the Pforzheim authorities, the startup was allowed to use a grey area for itself before the EU officially approved trade with insect products.
Insnack
Products:
Insect energy bars (e.g. apricot-physalis, coffee & macha-sesame)
Roasted crickets (e.g. chili, onion & liquorice)
Insect flips (e.g. salt-pepper, rosemary-tomato & paprika)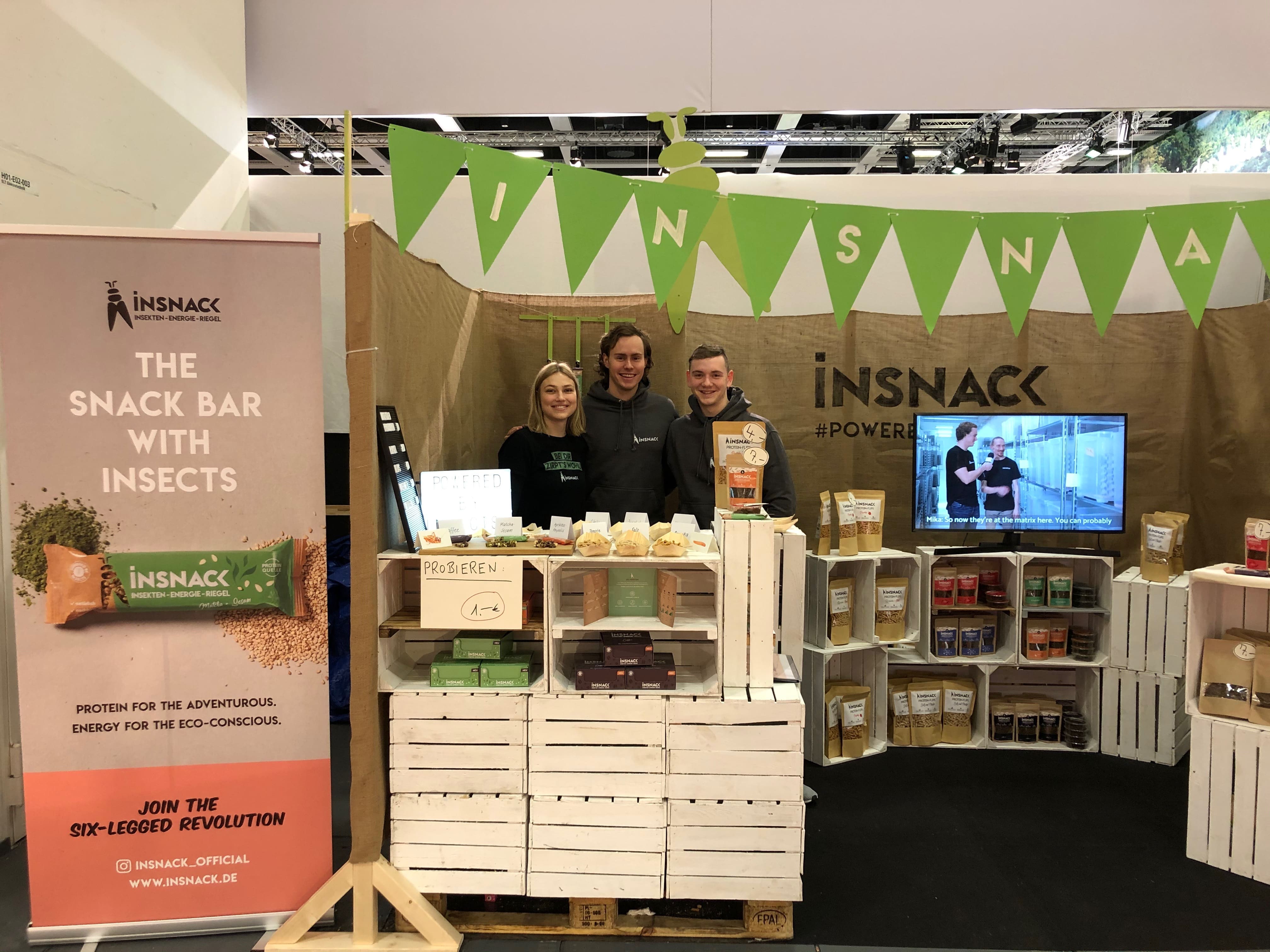 The idea for his startup was given to the Insnack founder Marc Schotter early on. During a master project at his university, he and a number of fellow students pitched his plan at a competition and won. Afterwards he and, among others, his fellow student Jean-Baptiste Delas decided to put the idea into reality: Insnack was born.
Swarm
Products:
Insect bars (e.g. Red Berries, Chia Haselnut & Raw Cacao)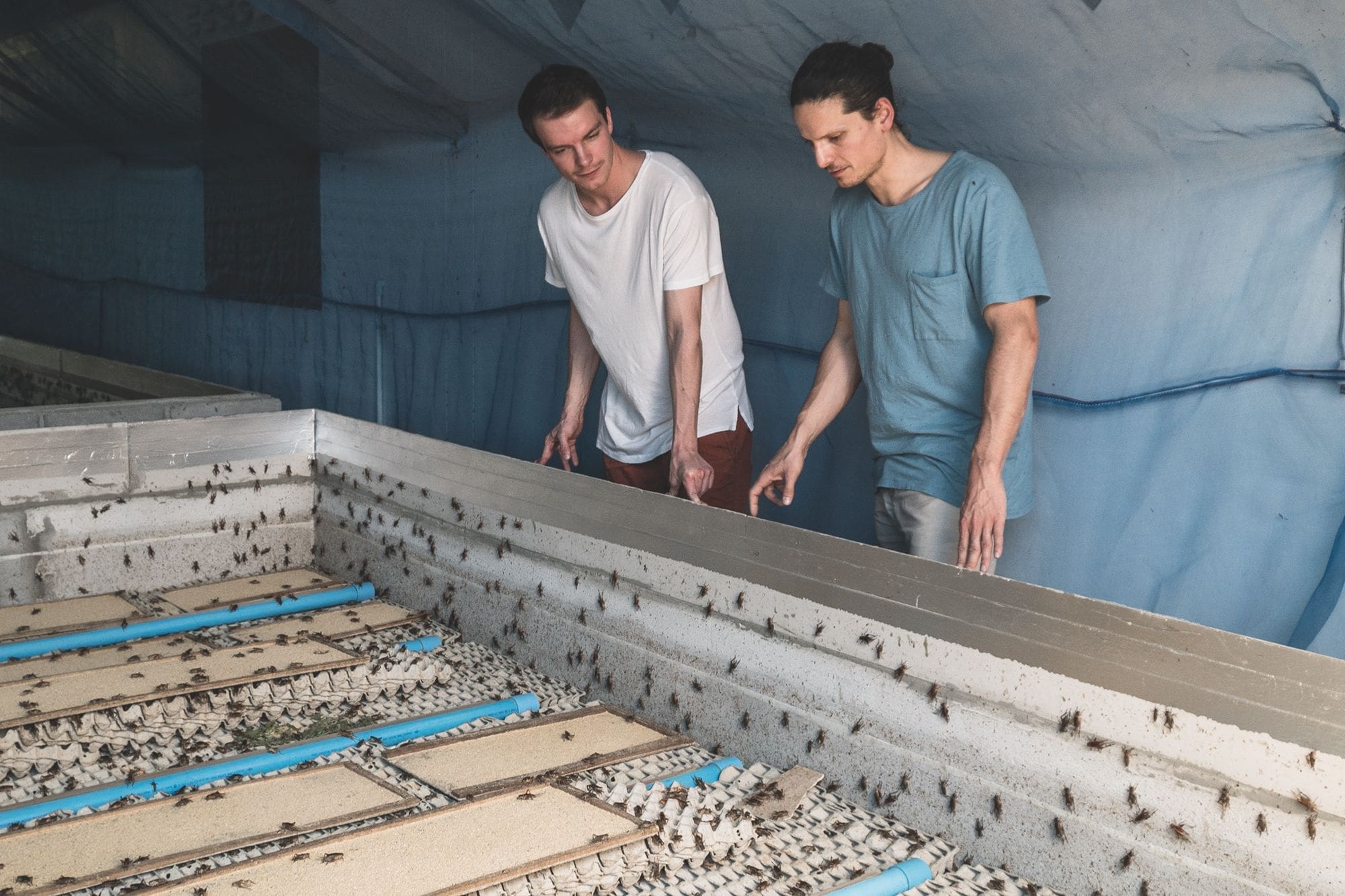 Like many other insect startups, everything at Swarm started with a trip to Asia. The founders Dr. Christopher Zeppenfeld and Timo Bäcker wanted to find authentic inspiration there, which they could then incorporate into their startup concept. After they couldn't find what they were looking for in the tourist markets, they quickly bought motorcycles and rode through Vietnam, Laos and Thailand. There they met many farmers and visited farms, through which they finally gathered all the information they needed to make their products. Even today Swarm still works with these Thai farmers.
Wicked Cricket
Products:
Seasoned crickets (e.g. Allgäu wild herbs, pink pepper & cinnamon and sugar)
Insect power bars
Cooking insects (e.g. cricket, grasshopper & mealworms)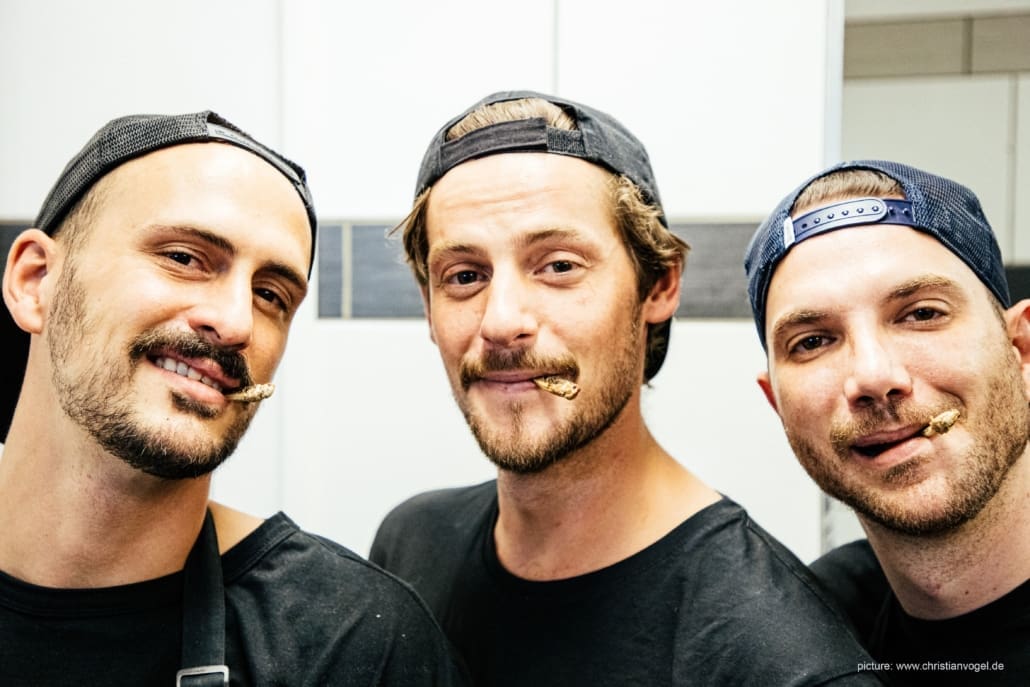 The two founders Matthias Rasch and Josef Hirte proved, that really everyone can realize their dream of a startup, if they have a good idea and believe in it. The former teacher and physicist began by breeding insects in their kitchen before they worked their way up to available sizes for orders. Another special feature: Their startup Wicked Cricket  sticks to the taste of insects and does not cover it up in its products. In fact, the opposite is true! The founders selected the spices to optimally bring out the taste of the small animals.
Isaac Nutrition
Products:
Protein powder (e.g. vanilla, coconut & cocoa)
Insect flour
The startup Isaac Nutrition has made it their mission, to do as much as possible for the environment and living beings with their products. Instead of crickets or grasshoppers, it uses worms from a Dutch farm for its creations. They have the advantage, that they are easy to breed under species-appropriate conditions and have a short delivery route. But that is not where it stops: The startup does not use plastic for its packaging; instead, the products are shipped in reusable cans. In an online cookbook with products from Isaac Nutrition, buyers can also find inspiration.
Ofrieda
Products: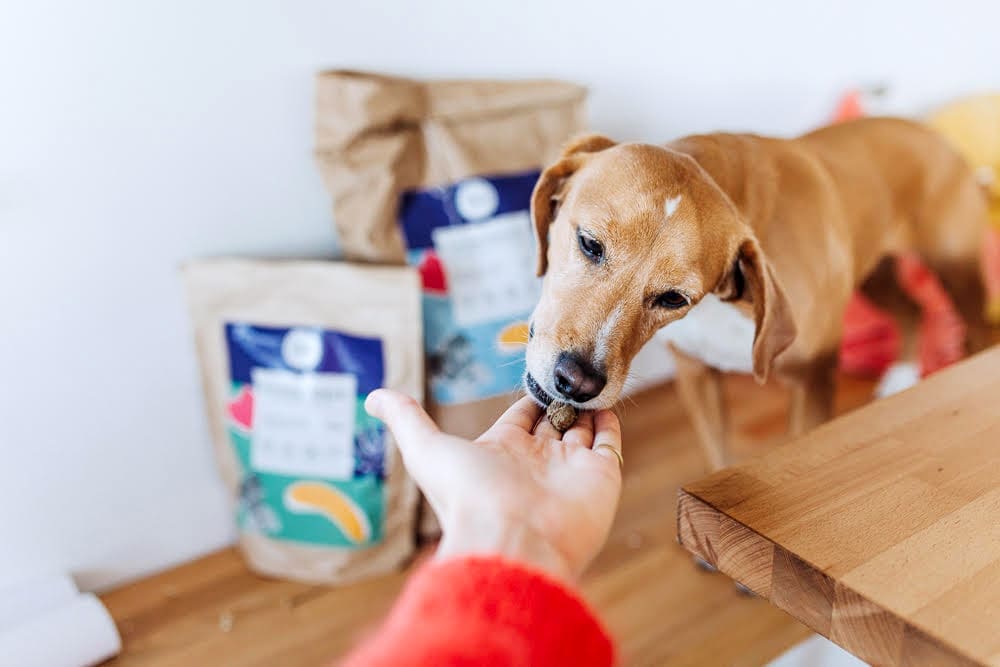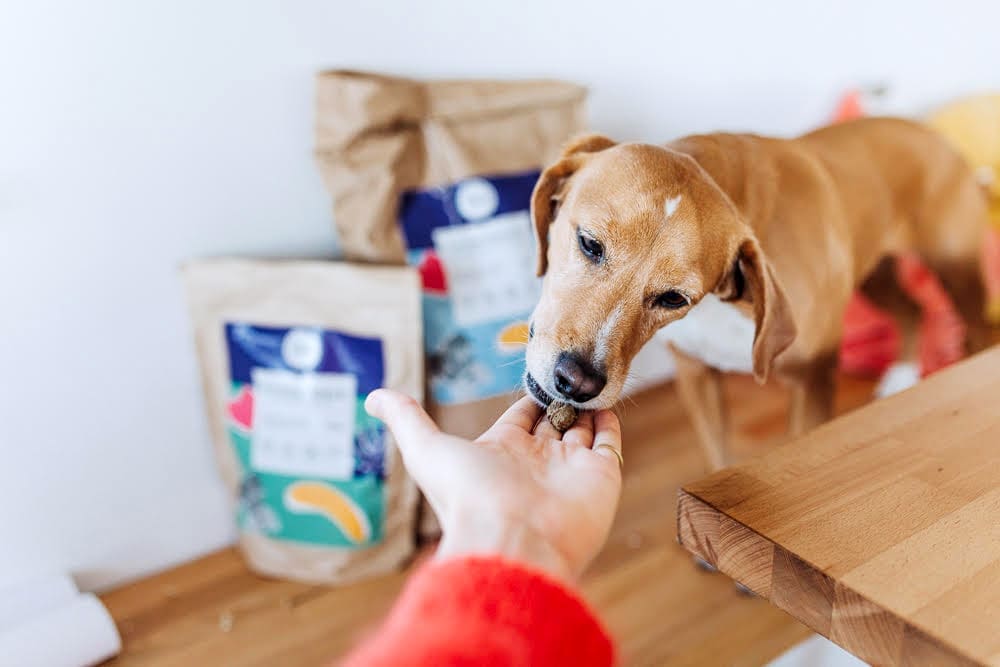 Finally, we focus on man's best friend: the dog! Ofrieda produces dog food from insects after the startup company asked itself, why such products are only available for humans. After all, dogs eat around three times as much meat as we do! So it has mostly replaced this with that of the black soldier fly. Another plus point is the fact, that neither grain nor industrial meat waste is used in the meals. Theoretically, the owners could eat it themselves, the startup jokes on its website, but it is obviously customized to the taste of our four-legged friends.
Feature photo: Plumento Foods
https://foodinnovationcamp.de/wp-content/uploads/2020/03/Plumento_Foods.jpg
523
917
Sarah Kondratowicz
https://foodinnovationcamp.de/wp-content/uploads/2019/09/logo_fic.svg
Sarah Kondratowicz
2020-03-16 19:32:01
2020-03-17 11:10:47
8 insect startups you must have heard of