Campaign for legal CO2 labelling of food enters hot phase
The personal CO2 footprint is becoming more and more an important criterion for consumer decisions, even for food. So far, however, there is no uniform labelling for this. A number of well-known German food companies have initiated a petition on this issue, which will soon be debated publicly. A current campaign aims to draw even more attention to the issue.
On November 12th 2019, it was a wrap. Shortly before the deadline expired, a petition on the legal CO2 labelling of food in Germany had reached the 50,000 signature mark. The initiative was launched by the Swedish based food company Oatly. It enjoys international success with milk substitute products made from oats. On September 14th, this will now be publicly debated in the Petitions Committee of the German Bundestag. Oatly is receiving official support for the demand formulated in the petition from other well-known food producers.
The Oatly initiative has prominent support
The companies Freche Freunde, fritz-kola, FRoSTA, mymuesli, Rügenwalder Mühle and Veganz are also working to ensure, that consumers will be able to tell at a glance from the product packaging how climate-friendly a food product is. Regardless of this, food giant Unilever recently announced, that it will soon label over 70,000 products with their respective climate footprint.
"With a suitable standard, which makes the climate footprint comparable for all, Germany could become a pioneer and set an important signal for sustainable change worldwide. With this initiative, we want to show that climate protection also includes small, everyday consumer decisions and is a task that affects us all," explains Tobias Goj, General Manager Oatly DACH.
The CO2 campaign still welcomes participants
The newly formed initiative is showing its colours with a wide-ranging campaign, that also includes large posters. Since August 1st, each of the partner companies has been signalling its support with the slogan "Hey Bundestag! Let's talk", and its willingness to engage in dialogue with politicians and its common interest in a sustainable change in the food industry. Every campaign participant has the topic on the agenda or already implemented it. Other companies who would like to become part of the initiative or are interested in the topic can also register on the campaign website www.BundestagsAnhörung.de.
In order to ensure greater transparency and a change towards greater sustainability, a standard that can be implemented, harmonised and monitored is needed. Michael Hähnel, CEO of Rügenwalder Mühle, explains:
"When calculating the CO2 footprint, food manufacturers are currently using several standardized procedures and methods, that take into account as many stages of the product life cycle as possible. However, since no valid data are available for disposal by the consumer, the calculation of the CO2 footprint is based on the processes from raw material extraction to consumption by the end consumer. How a uniform and transparent basis for calculation in the interest of the consumer is legally regulated is also part of the petition initiative."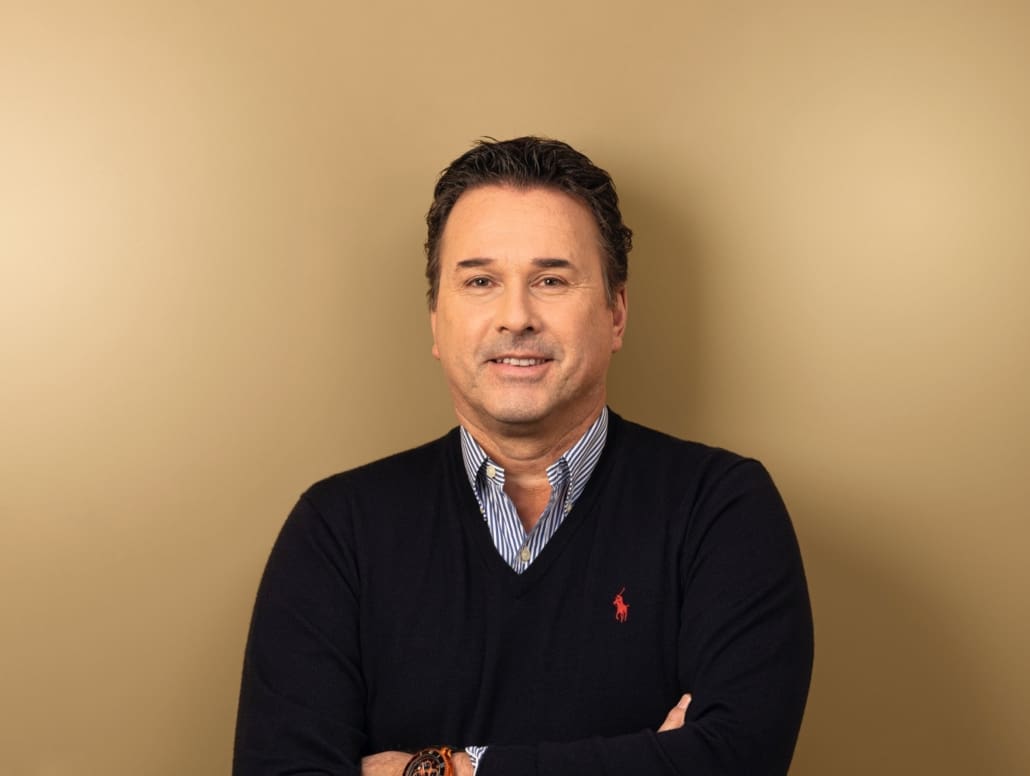 Hähnel summarizes the further procedure of Rügenwalder Mühle this way:
"We prefer a uniform, legal regulation in the interest of consumers and are monitoring the progress of the petition together with our partners. If the initiative fails, we will have to examine at the appropriate time whether we should introduce labelling."
Eaternity offers a possible solution that is already used by Veganz
One possible standard for labelling climate friendliness is offered by the Swiss organisation Eaternity. It identifies four sustainability criteria: "Climate", "Water", "Animal welfare" and "Rainforest". One to three stars are given, depending on whether a value is below, on or above average. All foods are compared, in other words apple and pears and also beef steak. A decisive factor is, for example, the energy yield for the body in relation to the energy consumption during production.
Eaternity has a huge database of more than 3,000 studies. It can calculate a CO2 footprint with a 90% certainty for any food. The Eaternity score for all foods will be available via the app from Codecheck from September. It can already be found on all Veganz products. Veganz founder Jan Bredack considers it not only a service for the customers, but the company also aligns its production accordingly.
Labelling also offers companies a decision-making aid
"Tomatoes often originate from regions with water shortages or from energy-intensive greenhouses. We therefore searched for a supplier, that is located in an area with abundant water and keeps its energy consumption during production low. We found one in Italy," says Bredack, naming one example. Water consumption also plays an important role in cashew nut cultivation. Veganz has therefore financed a seawater desalination plant in India, thereby improving its score.
Since the comparison is made across the entire range of foods, there are also Veganz products with only one star. Their production still consumes above-average amounts of energy or water, even when all possible sustainability criteria are carefully observed. In the end, consumers still decide for themselves what consequences they draw from this. The demand to the policy is only to give them a uniform decision guidance. According to surveys, this is exactly what a majority would like to see.
Feature Picture: Motives of the current campaign for the petition
https://foodinnovationcamp.de/wp-content/uploads/2020/08/200731_Oatly_PM_Klima-Allianz_Lebensmittelhersteller-setzen-sich-gemeinsam-für-Klima-Transparenz.jpg
262
1240
Sarah Kondratowicz
https://foodinnovationcamp.de/wp-content/uploads/2019/09/logo_fic.svg
Sarah Kondratowicz
2020-08-19 11:24:54
2021-06-28 23:41:30
Campaign for legal CO2 labelling of food enters hot phase