Crowdfinancing – How does it work?
One of the most important tasks, when founding a startup, is probably the financing. In the initial phase, the founders and their team have to bear a lot of costs and only very few of them manage to cope on their own. The young and often still inexperienced startups have to decide on a financing option, that best suits them and their products. Crowd financing is very popular among them. We explain how it works and which platforms startups can use for this.
Crowdfunding and -investing are methods, that many founders like to use nowadays to get money for their startup. The specific project for which the startup needs the money is presented to the public on an online platform. A financial goal is set, which is mostly fixed and visible to everyone. If this funding target is not reached, the money is usually returned to the donors. Crowdfunding and -investing are quite similar in these aspects, as they are both swarm financing options. However, the terms are often mistakenly used as synonyms.
Crowdfunding
In the case of reciprocal crowdfunding, an artistic or social project is supported by fundings from a large group of people. In this case, the money is donated to a company or individual in order to receive a reward for it afterwards. This could be, for example, the entry fee for a concert or merchandise. Another possibility is that once the products are finished, supporters are among the first to receive them. Some companies also use crowdfunding to find out, how their ideas are liked by the customers.
However, there is also a type, where the donors receive nothing for their performance. The donors thus spend their money on an idea or concept. The money collected in this way can then be well spent on a prototype, for example. Startups usually use this model in its seed phase, in which a product is rarely on the market already.
Crowdinvesting
As the name suggests, crowdinvesting is not about donating money, but investing it. For a long time, investments in a company were reserved only for a rather wealthy target group, as the minimum amounts to invest were usually very high. In recent years, however, this has changed. This method is less suitable for product development, but rather for the establishment of the company itself. For example, the shareholders gained by crowd investing profit from the earnings of the startup or when it is sold. Many investors are also good networking partners who can support startups additionally with their knowledge.
Seedmatch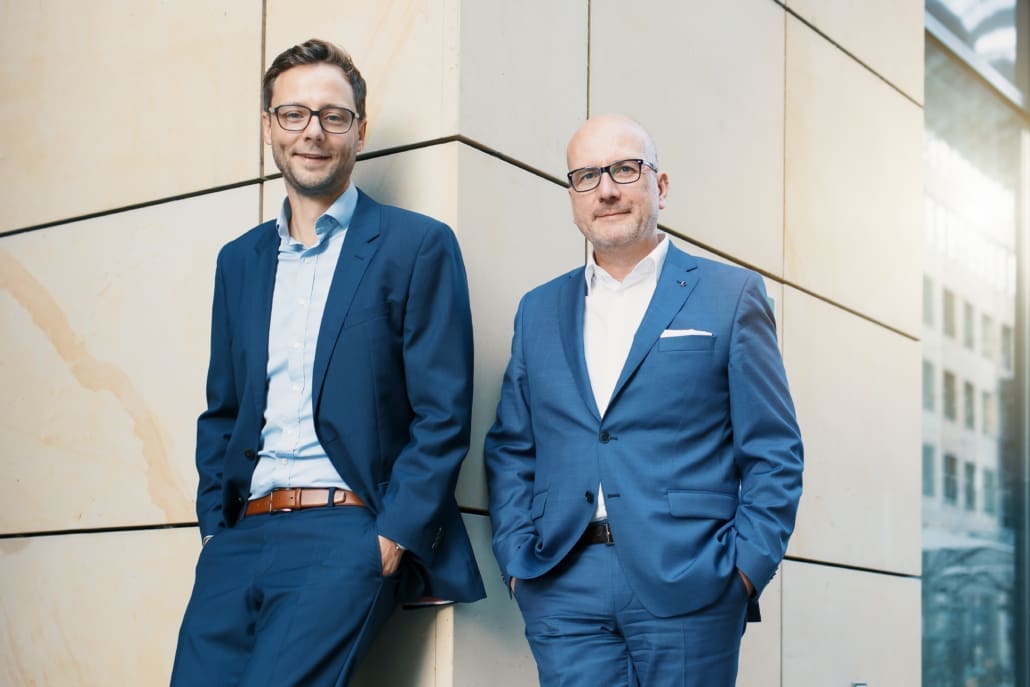 At the top of the list is the first platform, which has made crowd investing possible in Germany. With this time lead, Seedmatch also has the most experience in offering startups the optimal concept for their projects. The company specializes in particular in relatively young startups with innovative approaches. For almost ten years, the minimum investment has been 250 euros. In the meantime, more than 50 million euros have been collected and invested in projects of various startups. Veganz and Edamama are only two examples of successful campaigns.
Indiegogo

Indiegogo was founded by Eric Schell, Danae Ringelmann and Slava Rubi in San Francisco in 2008. The international platform is active in over 220 countries and territories. It is one of the classic providers of crowdfunding. A practical feature for startups is, that they can use the "flexible funding" or "in-demand" functions. With flexible funding, there is no need to set a financial target for the campaign; the startup can simply collect money for its projects. InDemand comes into play after the campaign is completed. Users can continue to invest money in the startup even after the campaign is over. In addition, Indiegogo provides valuable information and supports the founders in various areas.
Companisto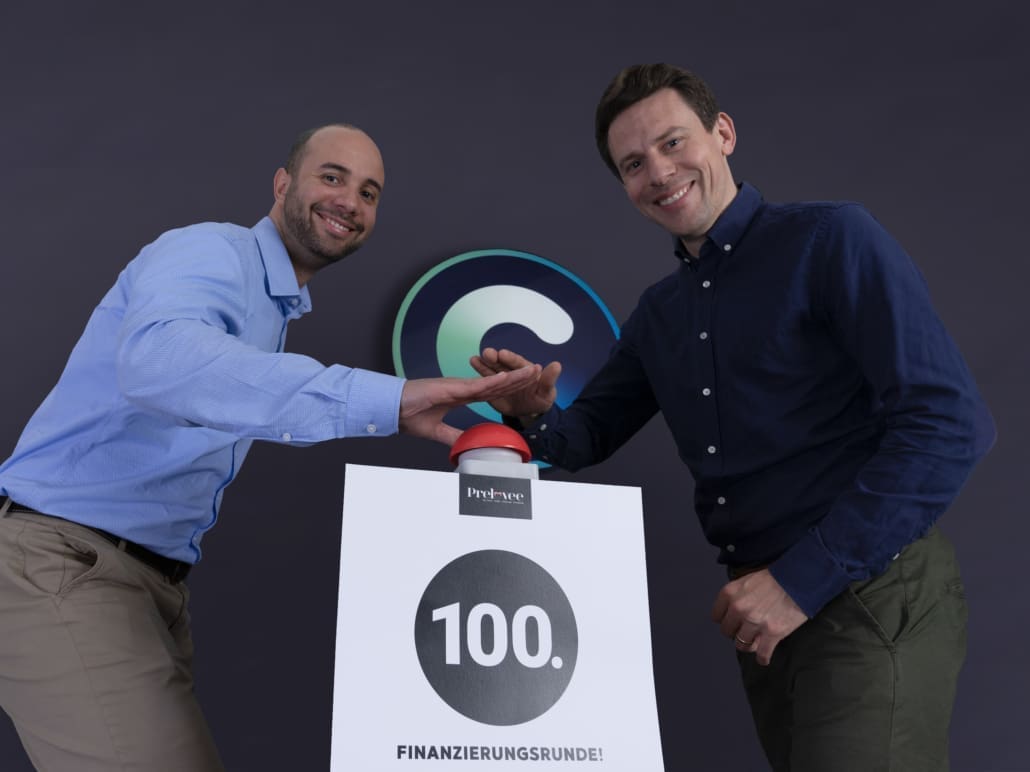 Since 2013, Companisto offers startups the opportunity to raise money for their projects. It is one of the most popular platforms for crowd investing in Germany. A special feature of the platform is, that an investor only has to invest at least five euros. This means that practically everyone has the opportunity to become part of a project. Since 2015, companies can also opt for a venture loan. In this way they borrow money from the supporters for a certain interest rate. So far, over 100,000 investors have already used the platform for their projects. One example of a successful campaign is Foodist. In a total of three financing rounds, the startup was able to collect almost 1.5 million euros for its subscription boxes.
Kickstarter

Kickstarter is probably one of the best known providers in the area of crowdfunding. The international platform was founded in the USA almost 10 years ago. Since 2015 it can also be accessed from Germany. Each campaign must be assigned to one of 15 categories on the platform. This allows users to search for what they are really interested in and what they want to invest their money in. Kickstarter is especially recommended for startups, that are still in the pre-financing or marketing phase of their product.
Startnext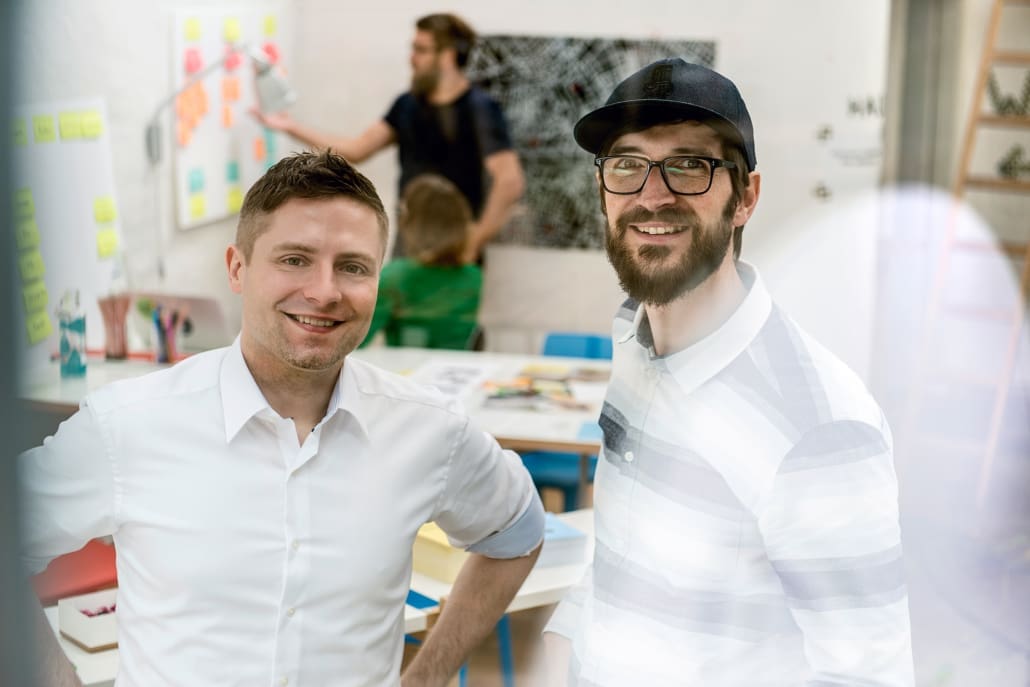 By far one of the largest providers of crowdfunding in Germany is Startnext. Especially creative minds like artists, innovators or social entrepreneurs find nourishing ground for their projects here. The costs for using the platform are four percent in the form of a transaction fee. Arranged according to cities, categories, campaigns and the financing phase, users can easily find out about projects, that interest them and make a donation possibly. Especially in times of Corona, local startups can get their money for campaigns like this.
WIWIN
Popular among food startups is the crowd investing platform Wiwin. The platform also specialises in renewable energies, sustainable startups and energy-efficient real estate. Pottsalat and Frischepost, for example, have started and successfully completed their campaigns there. Matthias Willenbacher founded Wiwin in 2011 with this idea in mind. He wanted to get his fellows more enthusiastic about renewable energies. That is why it is also possible to invest only small amounts there.
Gimme Your Money
The Food Innovation Camp team also supports founders in the crowdfinancing process. In our section "Gimme Your Money" we present startups and their campaigns. However, this does not have advantages for the founders only. In the interviews, the startups give tips on what is the best way to set up a crowdfinancing project and what needs to be considered. Personal insights into the processes are not uncommon and often there is a bit of chit-chat – so it's worth taking a look!
In our Food startup Partner Dossier you have the opportunity to learn more about crowdfinancing. There, adapted to the food startup industry, we will summarize further details, success stories and tips:
"It is important to develop a marketing plan for social media and PR beforehand, because the work usually really gets going after the launch of the campaign."

Lena Günther & Judith Bahls – Inner Elmt
"The only thing to prevent is to set the focus wrong. (…) Everything else will happen by itself! If you are more of a technology startup, the same applies. But it's a bit more difficult to understand. The value is not in the technology, but in the end product."

Manuel Klarmann – eaternity
"We also think that the thank you or rewards are important, which should be well thought out and attractive for donors. Furthermore, your funding goal should never be too high on the all-or-nothing principle, otherwise you could fall on your face and end up with nothing."

Marc Schotter – INSNACK
The Food Startup Partner Dossier
Food startups are always on the hunt for the right partners, regardless of whether they are just starting out or are already established. In our Partner Possier you will find the best from the areas of legal, production & packaging, marketing & sales, investment and networking. This is where founders can get answers to burning questions, insider tips, names and contacts and read exclusive field reports. Regular readers of the Partner Dossier are thus always fully informed about all relevant topics. Our Partner Dossier is financially supported by shipcloud and Growth Dock.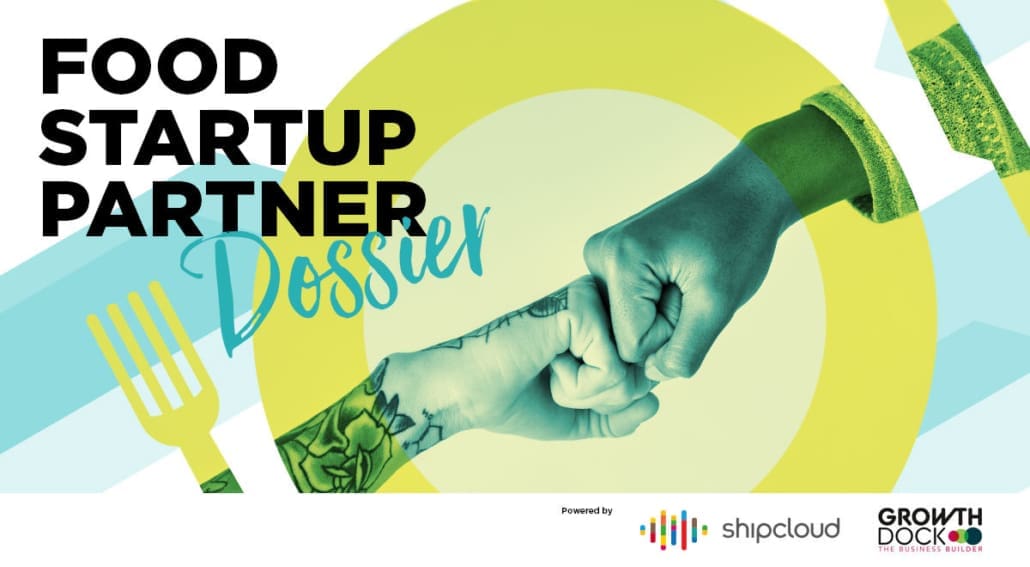 Feature image: Pixabay
https://foodinnovationcamp.de/wp-content/uploads/2020/06/money-2696228_1920-2.jpg
1088
1920
Sarah Kondratowicz
https://foodinnovationcamp.de/wp-content/uploads/2019/09/logo_fic.svg
Sarah Kondratowicz
2020-06-23 13:17:26
2020-06-23 13:17:27
Crowdfinancing – How does it work?