Five insider tips for a production kitchen in Hamburg
At the beginning of a startup there is an idea. The path from those first ideas to the finished product is often difficult, especially for food startups. Until their creations have the desired characteristics, such as taste or consistency, they have to try out and learn from the failures. But not all founders have a suitable production kitchen for this process, which is large enough or has the necessary equipment.
Above all, such production requires the observance and compliance with regulations, that cannot be realized in a home kitchen. On the basis of HACCP (hazard analysis and critical control points) a defined health concept must be available and approved by the health authorities. One solution for many is therefore a rented production kitchen, where they can create, refine or even bottle their products. To make your research a little simpler, we have selected five of the best rental kitchens in Hamburg!
gleem
Anna Gliemer is the owner of the patisserie gleem, which produces sweet treats without sugar and gluten. Like many startups, the founder was faced with the big question of where to make her sweets. So she decided to set up her own production kitchen, where she could supply her catering service THE FOOD by gleem and her patisserie with her own creations. She now offers this kitchen for rent to other startups – the only requirement is gluten-free cooking and baking. To this day, many founders have gratefully taken advantage of her offer and laid the foundation for exciting new products there. You can find out more about gleem here.
Gekreuzte Möhrchen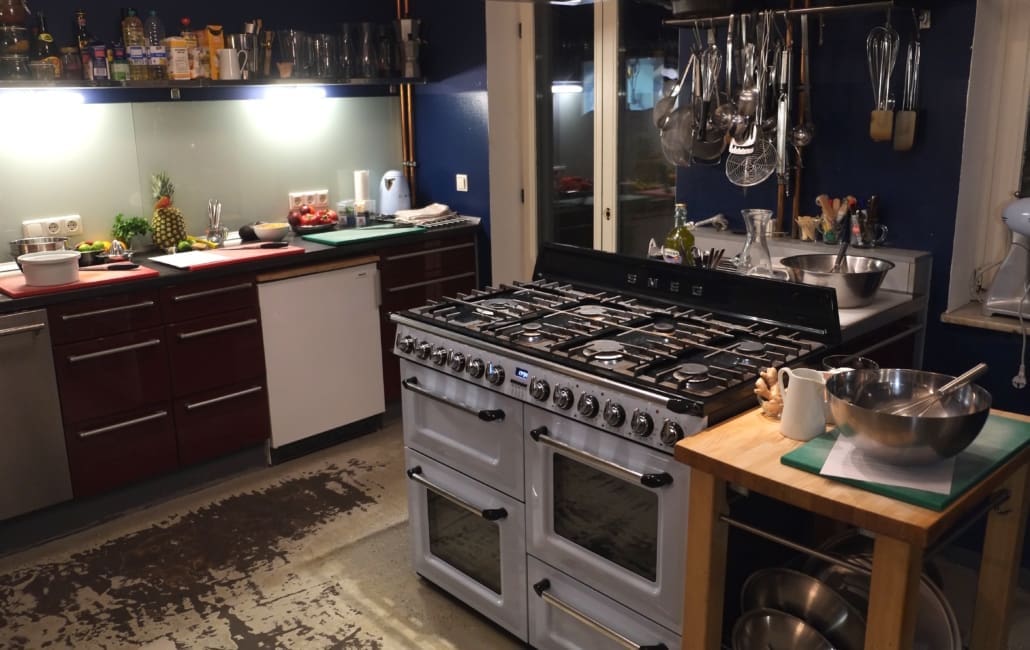 Hamburg's first rentable kitchen, according to its founders Werner Hinniger and Alexander Eychmüller, is located between St. Pauli and the Schanze and combines the charm of both districts. In the cooking studio Gekreuzte Möhrchen, startups have had the opportunity to try out new creations for many years now. They can not only use standard kitchen equipment, but also oil, spices and vinegar. And as if that wasn't enough, the team from Gekreuzte Möhrchen also takes care of the final cleaning! The experience of the two restaurant owners pays off twice over: In addition to the rental service, they offer a colourful selection of consulting topics for restaurateurs, too.
Foodeventclub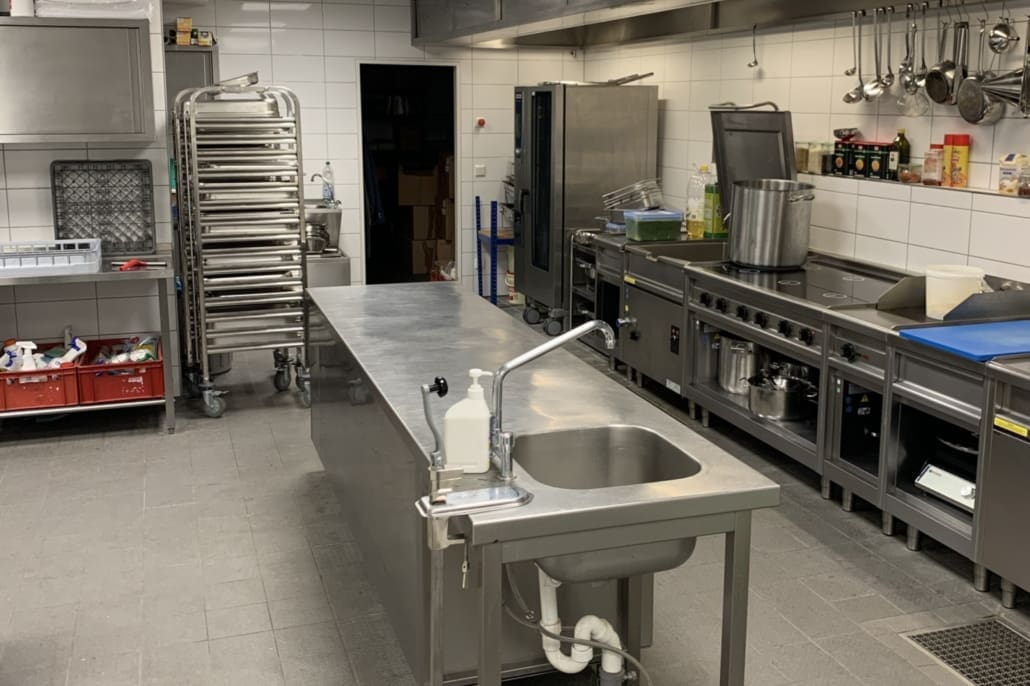 The Foodeventclub distinguishes itself above all by its wide range. The full-service agency in the field of event marketing has its own product lines and pays attention to the cooperation with manufactories to support them. It is also the organiser of the food fair Kulturhunger, in which it connects around 30 food startups with relevant contacts. In the production kitchen of the Foodeventclub there is room for five startups to work on new creations at the same time. The kitchen is professionally equipped with, for example, a fermentation chamber, a Rational convector and a vacuum unit and is even aiming for organic certification in the future. Startups can choose between various rental packages, so that they only pay for what they really need. A further plus point: the kitchen also includes a 150 square metre warehouse! So there are hardly any limits to creativity here.
Hobenköök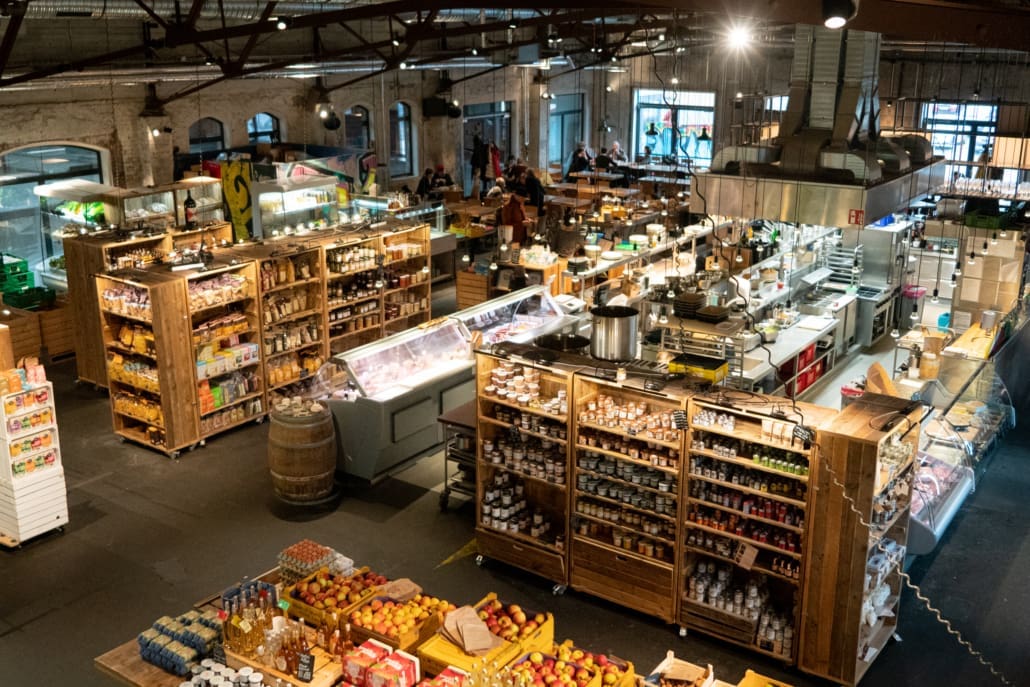 The Hobenkööök combines restaurant, market hall and catering in one, completely in Hamburg style. Customers will find popular North German dishes alongside regional food, whose producers Thomas Sample, Managing Director of the Hobenköök, and his team know personally. The varied range is rounded off by events, where the restaurants own dishes and suppliers can be found. In the middle of Hamburgs Oberhafen, startups can be inspired by the abundance of food. Because this wonderfully large kitchen is available for rent! A more suitable place to let new products see the light of day will be hard to find.
Schlemmerschule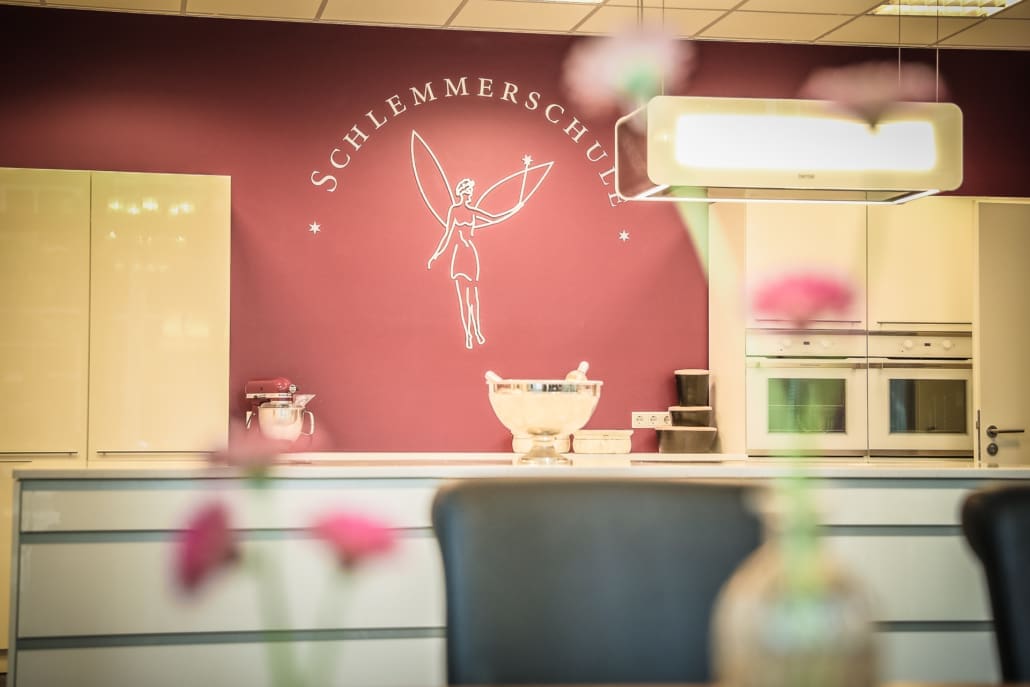 The focus of the Schlemmerschule is on the cooking courses, in which the team teaches curious hobby cooks more than just the basics. Many of the courses focus on rare spices, exotic countries or special processing methods. Besides, they also run the online shop Schlemmer-Manufaktur, where selected products are offered. The sense for the exceptional can be found everywhere! In this enchanting location, startups can give free rein to their ideas on the 100 square metres of floor space. Equipped with professional equipment, the corresponding bar and the large dining area can also be used. And who knows, maybe one or the other product created there has what it takes to be included in the online shops assortment!
You want to learn more about production kitchens beyond Hamburg? Then stay tuned! We will constantly feed our new Partner Dossier with new information. We are also planning an extensive address list, which we will provide you with soon.
The Food Startup Partner Dossier
Food startups are constantly on the hunt for the right partners, regardless of whether they are just starting out or already established. In our Partner Dossier you will find the best from the areas of legal, production & packaging, marketing & sales, investment and networking. This is where founders can get answers to burning questions, get insider tips, names and contacts and read exclusive field reports. Regular readers of the Partner Dossier are thus always fully informed about all relevant topics. Our Partner Dossier is supported by shipcloud.
Featured Image: Gekreuzte Möhrchen
https://foodinnovationcamp.de/wp-content/uploads/2020/04/Möhrchen.jpg
1615
2560
Sarah Kondratowicz
https://foodinnovationcamp.de/wp-content/uploads/2019/09/logo_fic.svg
Sarah Kondratowicz
2020-04-28 16:06:53
2021-06-28 23:43:26
Five insider tips for a production kitchen in Hamburg