KISSYO – a frozen success story
Summer is the best time to enjoy frozen treats, whether based on yoghurt or cream. KISSYO offers both in organic quality, low-calorie and low-sugar, and produces with a focus on sustainability. A success story from Heilbronn, whose most important chapters are summarized here.
Like many other food startups, the story of KISSYO begins with a vacation in the USA. In 2009 Lutz Haufe was on the road with his daughter in California and discovered frozen yogurt. At that time, this type of ice cream was not very common in Germany, so Lutz decided to change that. In 2011 he opened his first frozen yogurt shop in Heilbronn. Soon he also supplied other shops with the cold delicacy. This is also where the official name of the company originated. The fresh five* premiumfood GmbH refers to the 5-litre buckets with which business partners were provided. This distribution channel is now a thing of the past.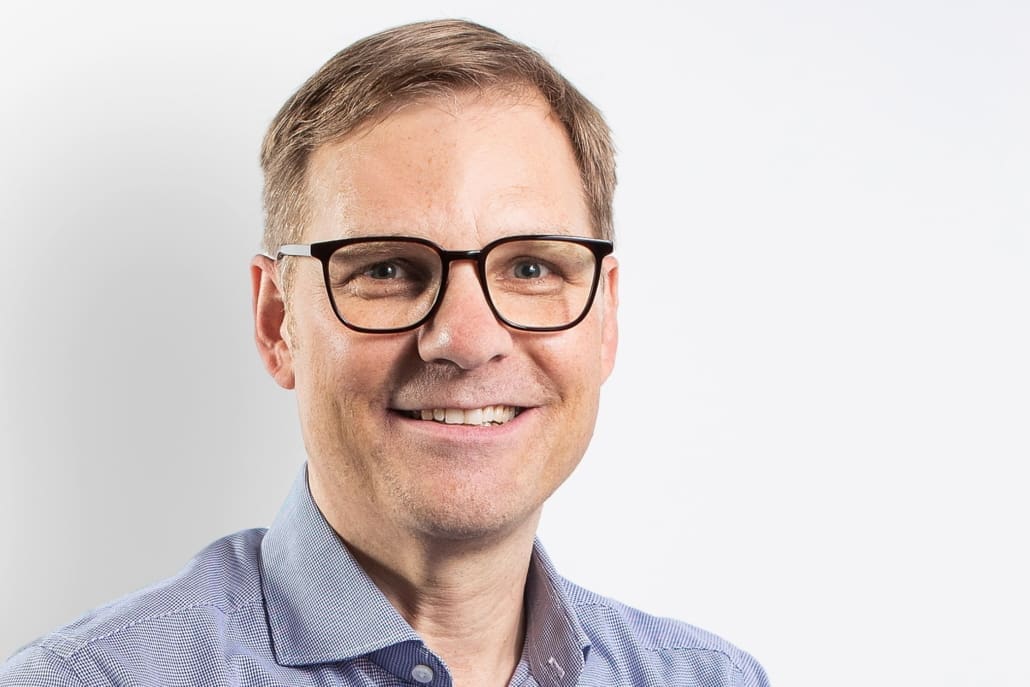 The KISSYO brand celebrated its premiere in supermarkets in 2014. The concept was clear from the beginning: less sugar and calories than conventional ice cream, natural ingredients in organic quality, a sustainable production and naturally good taste. Such a clear positioning is also necessary to gain one of the desired and limited places in the freezers and cabinets of the retail trade. In the years 2014 to 2017, this was achieved without a sales force in cooperation with regional and national agencies. Since 2018, KISSYO has had its own field service team.
Many things have happened in 2018 at KISSYO
2018 was a defining year for the company in general. There was a fairly comprehensive relaunch which took place to reflect the continuous development. New recipes, new varieties, a new online presence, a new design including logo – everything was given the extra freshness that is expected of an ice cream brand. Let's take a look at the current range.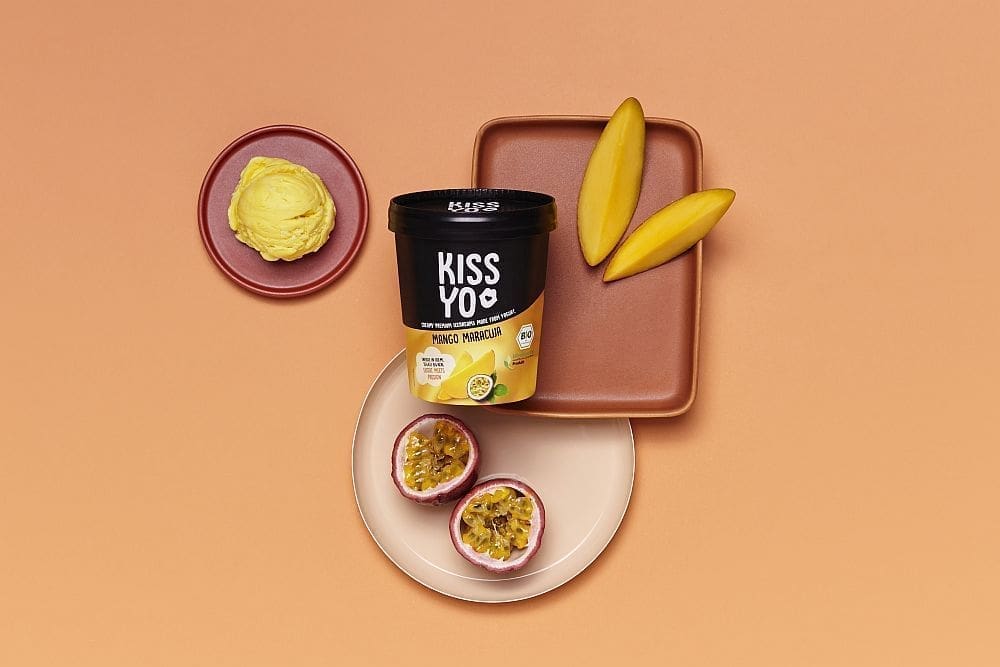 The five yoghurt ice cream varieties in the 500-millilitre cup (pure with blueberry, mango passion fruit, raspberry, vanilla with strawberry sauce and pure) and the three yoghurt ice cream-on-a-stick varieties (yoghurt strawberry, raspberry and mango passion fruit) have less than 90 kilocalories per 100 millilitres and per stick. The ice cream varieties (chocolate, vanilla and, since May 2020, cookie and coffee & chocolate chip) have 30 percent less sugar than comparable products.
Three projects for climate and sustainability
All products are produced climate-neutrally in Germany and in cooperation with natureOffice. natureOffice is an initiative, that initiates climate protection projects in which companies can participate. This is an effective way of compensating for the CO2 footprint, that is unavoidable in the energy-intensive production of ice cream. KISSYO has been involved in three projects since 2018. In the Brazilian state of Amapá, the protection of the local forests is on the agenda. In Togo, West Africa, long-term perspectives are being created, with women in particular receiving support. And in the Black Forest, KISSYO's home region, a protection project is also in progress.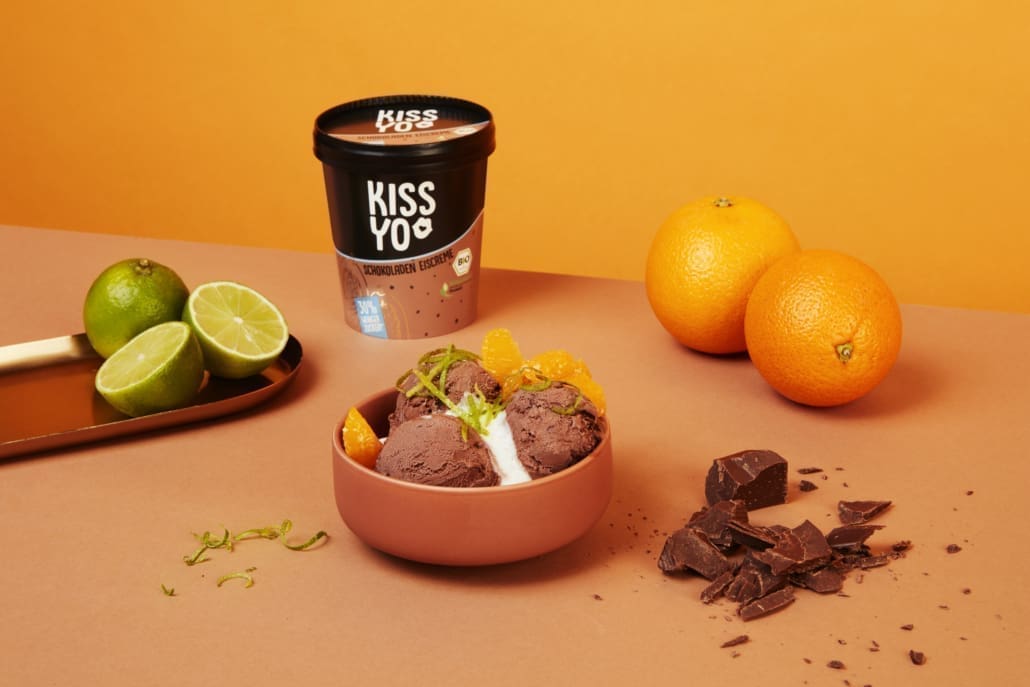 With its combination of high-quality products and positive image, KISSYO has established itself a while ago in the food retail trade. More and more branches of large chains like REWE, Edeka, HIT or Alnatura carry the products. Since 2019 there is even an online shop. Of course, the shipping of such easily melting goods presents a certain challenge. Therefore, at first only offices and event organizers were considered as customers. But in the meantime private individuals are also ordering. Sophisticated logistics and dry ice make it possible.
Awards such as the "German Brand Award", the "Green Product Award", the "Healthy Living Award" and as "Best Product of the Year 2019" are further proof of the brand's success. We are therefore particularly pleased to welcome the founder Lutz Haufe as a mentor in our network.
Pictures: KISSYO
https://foodinnovationcamp.de/wp-content/uploads/2020/07/190228_Kissyo_0189_final-scaled.jpg
1707
2560
Sarah Kondratowicz
https://foodinnovationcamp.de/wp-content/uploads/2019/09/logo_fic.svg
Sarah Kondratowicz
2020-08-19 10:25:46
2020-08-19 11:25:17
KISSYO – a frozen success story