Non-alcoholic drinks often split the minds – the main issue is often about taste of the double. The Danish startup ISH Spirits has therefore set itself the task of developing non-alcoholic alternatives, that are as similar as possible to the originals. We talked to founder Morten Sørensen and found out, how a 100-day challenge led to the founding of the startup.
Who are you and how did you come together to form ISH Spirits?
ISH is a team of hardworking, passionate pioneers who share the desire to challenge the norm and create something new, that gives people an extraordinary experience. My name is Morten Sørensen and although I am the founder, it's the whole ISH team that makes everything work.
What was it that motivated you to found your startup?
I started ISH after I embarked on a 100-day alcohol-free challenge because I wanted to challenge the norm that there always had to be alcohol involved, for any social event. I experienced that the options were limited, and that inspired me to create alcohol-free spirits with the familiar flavors that could satisfy the same way alcohol can.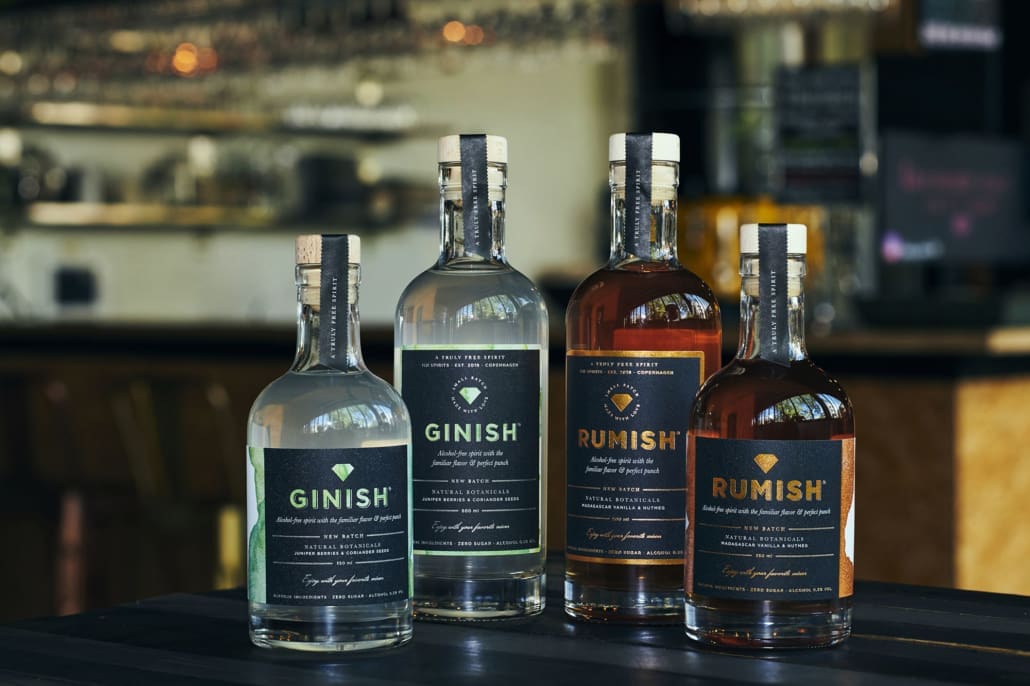 What do you want to stand for?
We believe that everyone should have the freedom to choose. This is what we work for every day and by providing satisfying alcohol-free alternatives, we make it much easier to choose alcohol-free options.
What makes your product so special?
We have a product that contributes to an inclusiveness in social gatherings, that's not dependent on the amount of alcohol you have in your glass. We feel that's pretty special. Besides that, our Mixology range has zero sugar and hardly any calories while our ready-to-drink range are low on calories. All our products are made with natural ingredients.
How did you manage to make your duplicates taste exactly like the original?
With a lot of help from Mother Earth, we have carefully extracted a range of botanicals to get the perfect flavors that when combined recreates the experience of a classic spirit. We use the shells from the seeds of chilis to provide the heat we typically associate with alcohol and when our GinISH or RumISH are mixed into a GinISH & Tonic or a DaiquirISH, it adds that familiar flavor we are used to.
What is your secret recipe for a really good alcohol-free cocktail?
The right balance, mouthfeel and amount of heat. It's essential that alcohol-free cocktails have the complexity of a proper grown-up drink that invites you to sip it slowly as you would with a classic cocktail.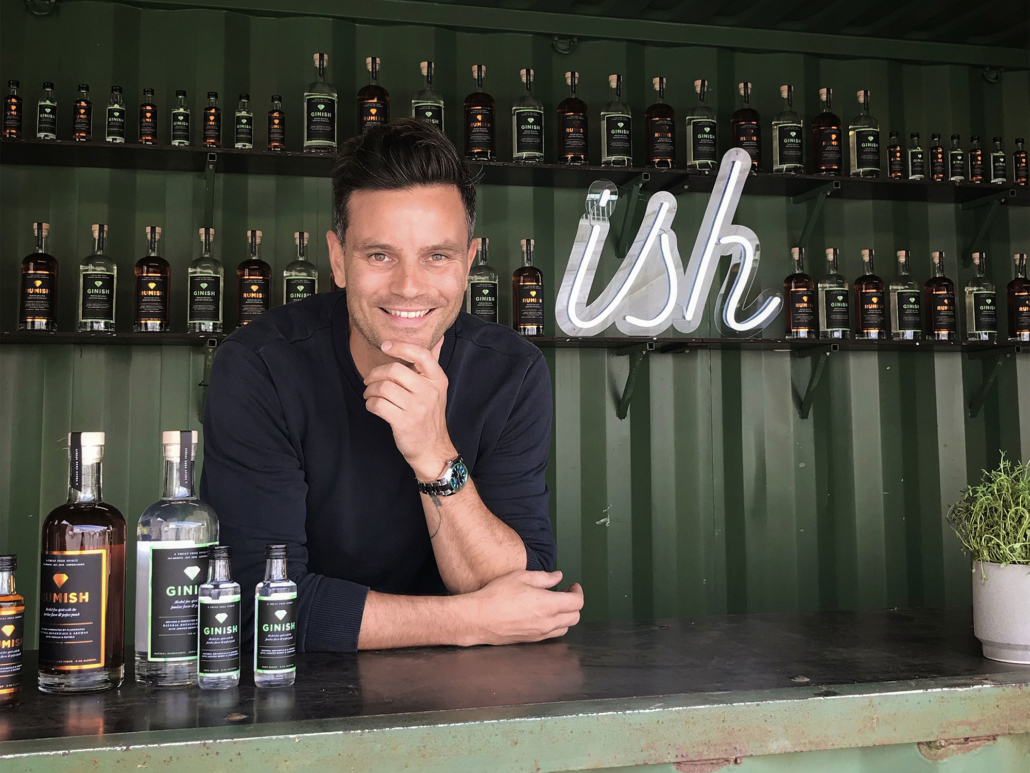 What were the reactions to your products and what are the most popular flavors?
We have probably experienced all the reactions you can imagine. Some are blown away and can't believe they are in fact alcohol-free while others won't even taste it because it's alcohol-free. Basically, we are reminded every single day that we are pioneers, based on the reactions we receive. It fuels our passion and we just love giving people an aha-moment when they try our products. Currently SpritzISH is our most popular variant. We launched it just in time for summer and we have sold out twice so far.
You did a 100 days without alcohol challenge a few years ago. Why did you do it and what did it show you?
Besides showing me that we need more alcohol-free options, I learned that there is a massive trend in mindful drinking. There are so many people out there who would love to lower their alcohol consumption but find it difficult. That's why we've made it our mission to make it easy to be a mindful drinker.
Why did you choose Germany as a new market?
Germany is a leading market for alcohol-free beer. Therefor we find it natural to expand into Germany and share the ISH-love with our neighbors.
How did you manage to get onto the shelves of one of the largest supermarket chains in Germany?
Through our professional network we were informed that Edeka was interested in listing ISH through Edeka Foodstarter. We connected with them, sent samples and shortly after we had a deal in place.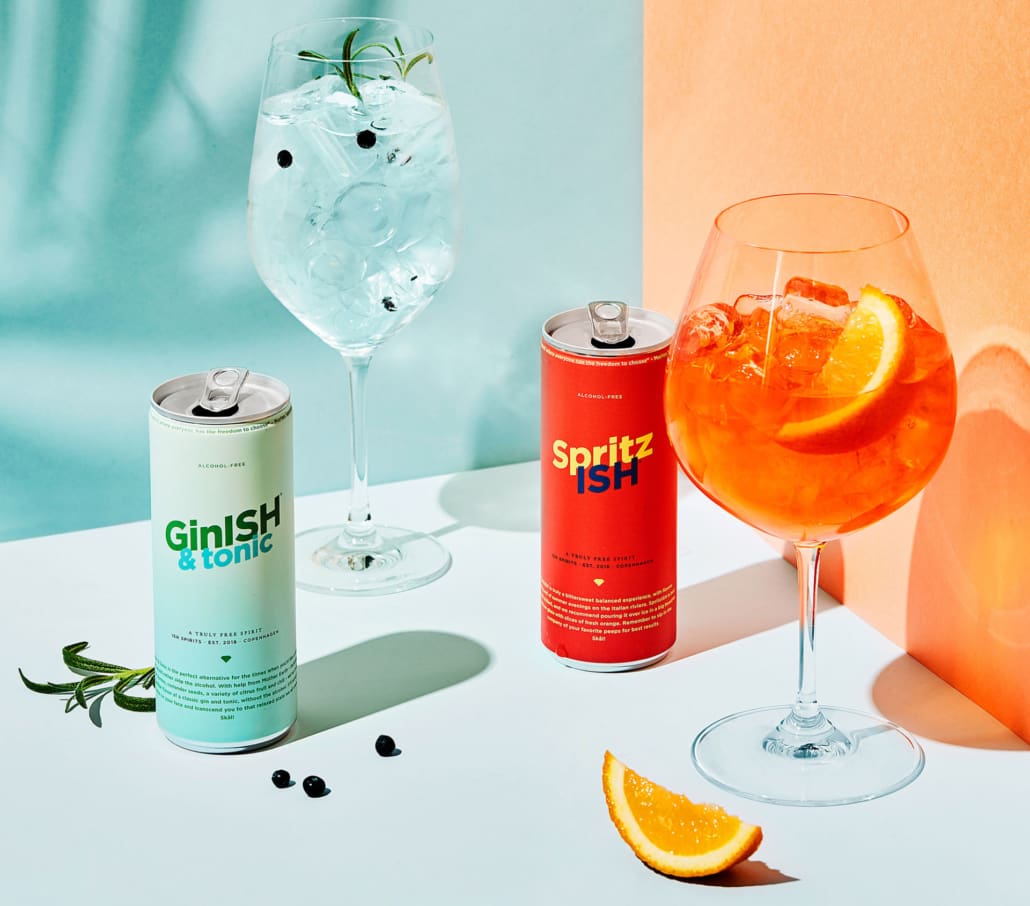 The Germans, like the Danes, also like to celebrate. But only a few of them are willing to do without alcohol. How would ISH Spirits like to convince this target group?
We all love to celebrate and most important is that we celebrate together. With the increasing demand for alcohol-free options, we know that the mindful drinking segment is growing. This doesn't mean that we are not drinking alcohol. Tt simply means that we now have the freedom to choose how much we take in, without having to compromise. In the UK, a market similar to Germany and Denmark in its drinking culture, 66% of people that go out enjoy cocktails both with and without alcohol and in fact 20% of the population don't drink alcohol at all.
Which difficulties did you have to face on the way with ISH Spirits?
We have been growing so fast that resources have been a constant challenge. We have managed to expand the team, but it has required a lot of work from everyone. The best part is that we're just getting started and we can't wait for the journey ahead.
What are you particularly proud of in terms of your startup?
Our team is phenomenal, and I am incredibly proud to go to work every day and see how everyone is working hard to make our dreams come true.
What goals or plans do you have for the future?
Uhh, how long time do you have? We have a lot of plans. Essentially, we want to cover all occasions and scenarios and offer satisfying alternatives that make it easy for mindful drinkers to lower their alcohol intake. We intend to do so on a global basis and become the leading mindful drinking company in the world.
Thank you for the interview, dear Morten!
Feature image: ISH Spirits
https://foodinnovationcamp.de/wp-content/uploads/2020/06/Morten_01-e1593684652200.jpg
780
2000
Sarah Kondratowicz
https://foodinnovationcamp.de/wp-content/uploads/2019/09/logo_fic.svg
Sarah Kondratowicz
2020-07-13 12:04:19
2020-07-13 12:25:26
Mocktail vs. Cocktail – Now ISH Spirits is in the game