The right choice of an ERP software
Finding a suitable ERP software for your startup is at the top of the to-do list for many. An Enterprise Resource Planning System supports companies in resource planning and general organization. A large amount of data and processes are thus stored in a central database. The information is continuously visible and clearly summarized for all those involved. This is a clever solution, which is often essential for startups. We present six of the most popular providers.
What does an ERP system do?
One of the main tasks of a good ERP system is, above all, the management of resources. These include capacities, materials, staff and finances. The goal is a complete solution for the company. The program should support it in all important business processes, bundle them and then also control them.
Most systems for resource planning are subdivided into individual subsystems. Examples are procurement, asset management, production, human resources, sales and distribution, and finance and accounting.
Less work and better results
The advantages that a company can use thanks to an ERP system, are almost obvious. The work processes become clearer and the amount of work is reduced. Technical processes, such as reordering goods, can also be handled by the system. Since all employees use the same program for their work, fewer errors occur. Data can be kept up to date more easily and general communication is also simpler.
Different ERP systems have different focuses, but are similar in many respects. Every company must decide for itself which functions are important to it and best support them. The simplest way to do this is to make a precise analysis of the existing value chain.
Six of the most popular ERP systems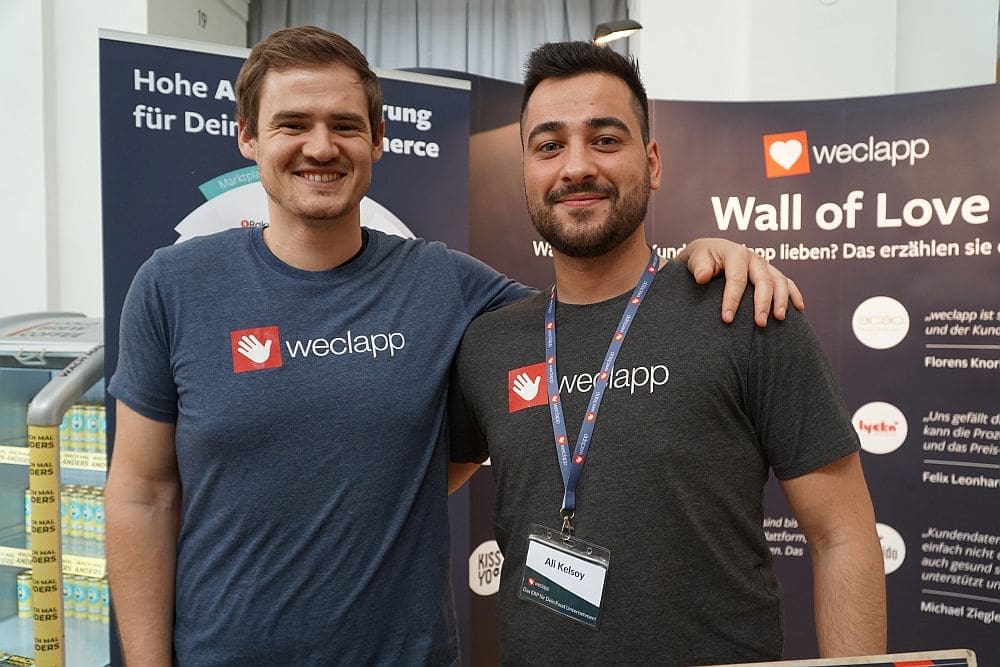 Weclapp
Price: 15,- € to 59,- € per user/ month
Weclapp primarily supports teams in their work processes. The ERP system offers a wide range of adaptations to the industry or application area. Through different price models, each startup can decide for itself how much support it needs at the moment. Thus, in addition to an ERP system, there are also programs available for accounting or CRM. About a year ago, the team even took part at our Food Innovation Camp 2019 and gave startups workshops on ERP. Weclapp customers include Just Spices, Lycka and Siemens.
Scopevisio
Price: 40,- € to 80,- € per user/ month
Scopevisio is an enterprise software from the cloud, which is primarily focused on medium-sized businesses. The team supports companies during the introduction of the program through workshops and trainers. Since Scopevisio is developed and hosted in Germany, it promises one hundred percent data protection. Thanks to assisted work, automation and multi-tenancy architecture, the ERP system is technically state-of-the-art.
Infor
Price: On request
Infor also uses industry suites in the cloud for its system. It is a globally interacting company with approximately 68,000 customers (as of May 2020). In less than 16 weeks, a company can have its ERP system up and running. With more than 50 different products, that Infor offers to its customers, any startup can create the system that best fits its needs.
Main Tool
Price: 99,- € to 169,- € per user/ month
Main Tool was developed on the basis of Microsoft Dynamics NAV and is also certified as an official partner. Companies like Hermes or Agrarfrost and many more are among the customers. Thanks to many years of experience and a large customer base, a startup can easily find an answer to its questions. In addition, Main Tool offers its own archive of articles and e-books, too.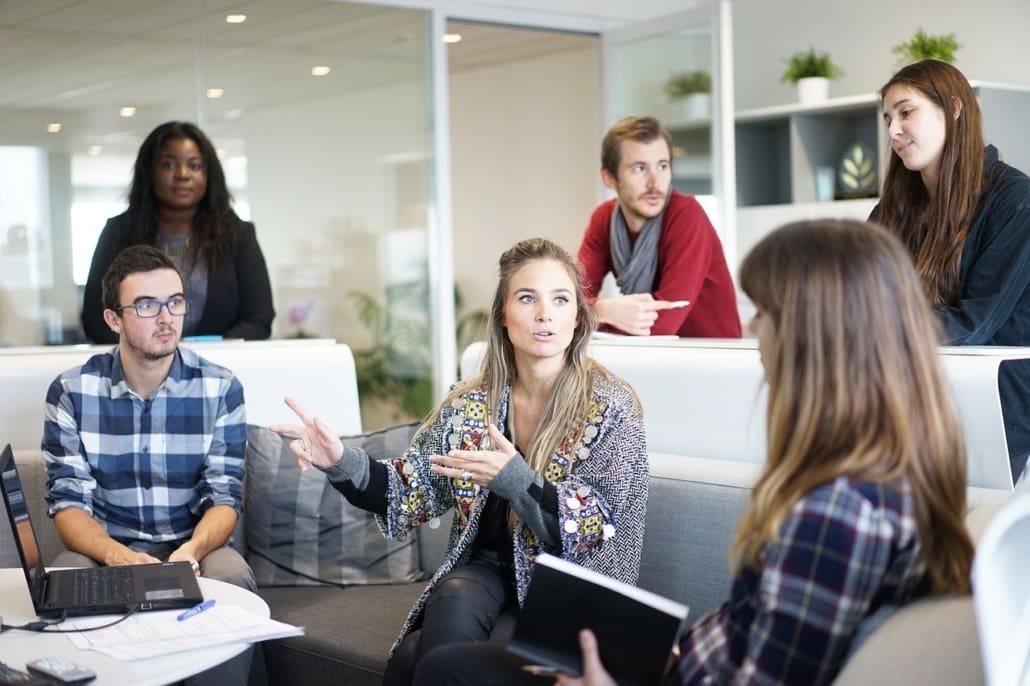 SAP Business One
Price: On request
SAP Business One is probably one of the best known ERP systems on the market today. The globally interacting company provides its customers with a worldwide spectrum of components, that are adapted to specific industries. In addition, SAP offers a wide variety of podcasts, training courses and expert presentations on topics related to technology and innovation. If desired, a startup can also be included in the partner network.
Xentral
Price: 65,- € to 150,- € per user/ month
The modern ERP software Xentral is characterized in particular by its user-friendliness. This means, that it works with many visual representations for example. It enables its customers to start and interact with their own company quickly and is oriented towards the focal points of the modern market. Thanks to its high compatibility with a wide range of programs, the software can be linked to other providers or tools as desired. Amongst others, The NuCompany, Oatsome or Luicella's IceCream belong to Xentral's customers.
The Food Startup Partner Dossier
Food startups are always on the hunt for the right partners, regardless of whether they are just starting out or are already established. In our Partner Possier you will find the best from the areas of legal, production & packaging, marketing & sales, investment and networking. This is where founders can get answers to burning questions, insider tips, names and contacts and read exclusive field reports. Regular readers of the Partner Dossier are thus always fully informed about all relevant topics. Our Partner Dossier is financially supported by shipcloud and Growth Dock.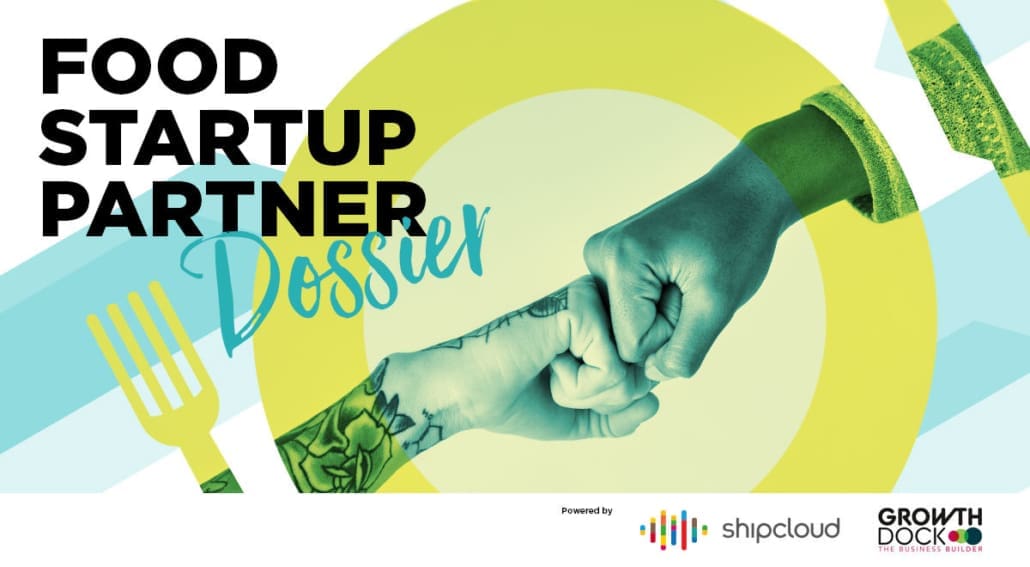 Feature image: Pixabay
https://foodinnovationcamp.de/wp-content/uploads/2020/05/financial-2860753_1920.jpg
1271
1920
Sarah Kondratowicz
https://foodinnovationcamp.de/wp-content/uploads/2019/09/logo_fic.svg
Sarah Kondratowicz
2020-05-20 15:33:35
2020-06-22 14:20:57
The right choice of an ERP software