The sixth season of "Die Höhle der Löwen" came to a final end last week. but Austrian television is still running a similar show called "2 Minuten 2 Millionen". There the Viennese startup TULIPANS participated on April 28th and was able to secure a deal with their Keto products.
On average, people in Germany and Austria consume around 35 kilograms of sugar per year. The overweight people in both countries account for more than 50%. Obviously there is a connection. Julia Tulipan, founder of TULIPANS, nutrition expert and book author, sees a cause for this in any case in the high sugar and carbohydrate consumption. Consumers often lack the time to prepare food. It has to be done quickly and so there is a tendency to reach for the wrong foods. TULIPANS offers a solution: low-sugar food that also tastes really good. The products also fill you up nicely and provide long-lasting energy.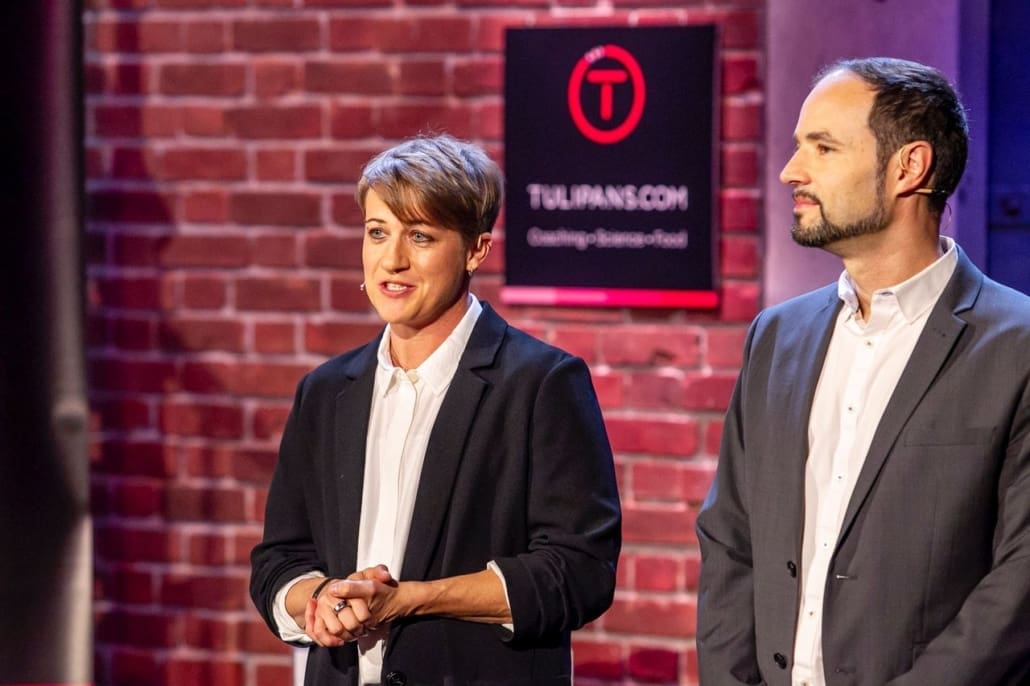 In the current broadcast of "2 Minuten 2 Millionen" the TULIPANS founders Julia and Leo Tulipan could convince with their pitch and a sample. The Austrian entrepreneur Hans-Peter Haselsteiner did not hesitate for long and secured 10% of the company shares with an investment of 50,000 Euros. They also received the coveted REWE Startup Ticket from Markus Kuntke, Head of Trend and Innovation at REWE International AG. Starting in May, the crunchy muesli TULIPANS Keto Granola will be on the innovation shelves in Merkur and Billa stores throughout Austria.
TULIPANS Keto Granola is made entirely from carefully baked nuts and seeds. No soy and artificial sweeteners are used at all. Granola is therefore particularly well tolerated and is a great filling food. In addition, it has around 80% less carbohydrates than comparable granola. One thing is certain for TULIPANS: taste needs no sugar.
About TULIPANS
The founders of TULIPANS, Leo and Julia, have been a team for more than 20 years. Julia is a biologist and Master of Science in clinical nutritional medicine. Leo is an IT engineer. The naehrsinn Handels GmbH was founded in October 2018 and distributes the exclusive keto foods under the brand name TULIPANS. Keto stands for keterogenic nutrition, a carbohydrate-limited, protein- and energy-balanced and therefore fat-rich form of dietary nutrition. This imitates the hunger metabolism in certain aspects. Instead of glucose, the body uses ketones, produced during fat processing, as an energy source, which explains the name.
Photos: PULS 4/Gerry Frank
https://foodinnovationcamp.de/wp-content/uploads/2020/04/tulipans_2m2m_s7_c_puls_4_gerry_frank_8__hires.jpeg
853
1280
Sarah Kondratowicz
https://foodinnovationcamp.de/wp-content/uploads/2019/09/logo_fic.svg
Sarah Kondratowicz
2020-05-20 15:34:13
2020-05-20 15:34:13
TULIPANS gets deal on founder show "2 Minuten 2 Millionen"