Sudan and Denmark do not have much in common at first sight. NUMBA ORGANIC founder Kareem Ahmed carries both countries in his heart. Connecting them has always been very important to him. With his startup, this is exactly what he achieved when he brought Superfood drinks with Sudanese ingredients to the Nordic country. We talk with him about sustainability in the super food industry and what Denmark can learn from Sudan.
Would you like to introduce yourself and your startup first?
Absolutely. My name is Kareem Ahmed, and I am the founder of NUMBA ORGANIC. I was born in Sudan and came to Denmark in 2004 as a child. I started NUMBA ORGANIC in 2016 with the dream of combining my love for my new home in Scandinavia with my African heritage and set out to do that through my love for African superfood ingredients. African nature has so much to offer that very few people in northern countries are aware of. We aim to change that with NUMBA ORGANIC through flavourful, healthy and natural products based on ingredients like baobab, hibiscus and moringa.
What motivated you to found your startup?
I grew up in Sudan and realised upon moving to Denmark in 2004, that the african superfoods I grew up around as a child were noticeably absent from the food scene in Denmark. So I was inspired to unite my love for Scandinavia with his African heritage by making superfood juices based on sustainable and natural ingredients.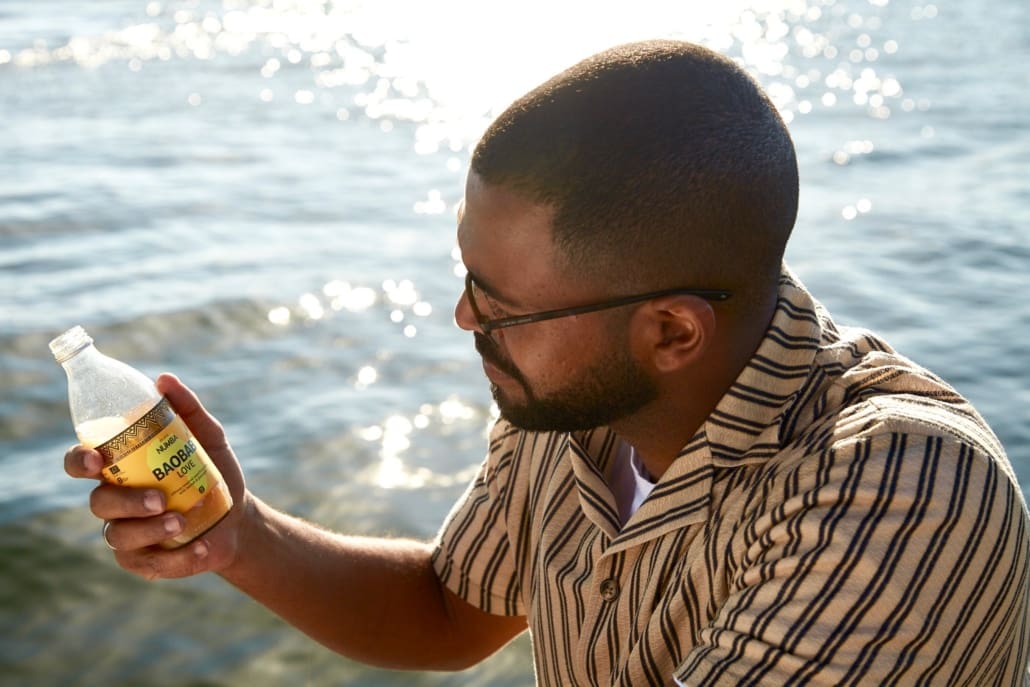 You are originally from Sudan. What are the biggest differences between your home country and Denmark?
Where to even begin – they are different in almost every aspect. Sudan is a beautiful and sizzling hot country hit hard by both climate change and massive civil unrest. It is much more susceptible to corruption within and outside the government, making it a tumultuous and unstable country to do business with for sure. But my heart will always belong to Sudan, no matter its political climate.
What do you miss most in Denmark?
Friends and family who are back in Sudan for sure. I think about them everyday.
What can Denmark and Germany learn from your home country?
Patience. Sudanese people are used to not worrying too much, and they are known for their patience and peace. That mindset helps me in my business everyday. German and Danish business culture is ruled by calendars and time schedules, sometimes to their own detriment. 
What is special about your drinks and why did you choose exactly these flavours?
Our carefully curated selection of products stem from two things. The first is my Sudanese heritage. Growing up around these wonderfully nourishing products of nature, their taste has always been a huge part of my upbringing. So from that outset, I go into product development mode, meaning I have spent hours upon hours mixing, tasting and re-mixing until I feel I have a dynamic selection of products where the flavours compliment each other, each with a distinct taste. It's always been a very iterative process, and as a perfectionist, I simply cannot put anything out I am not 100% satisfied with.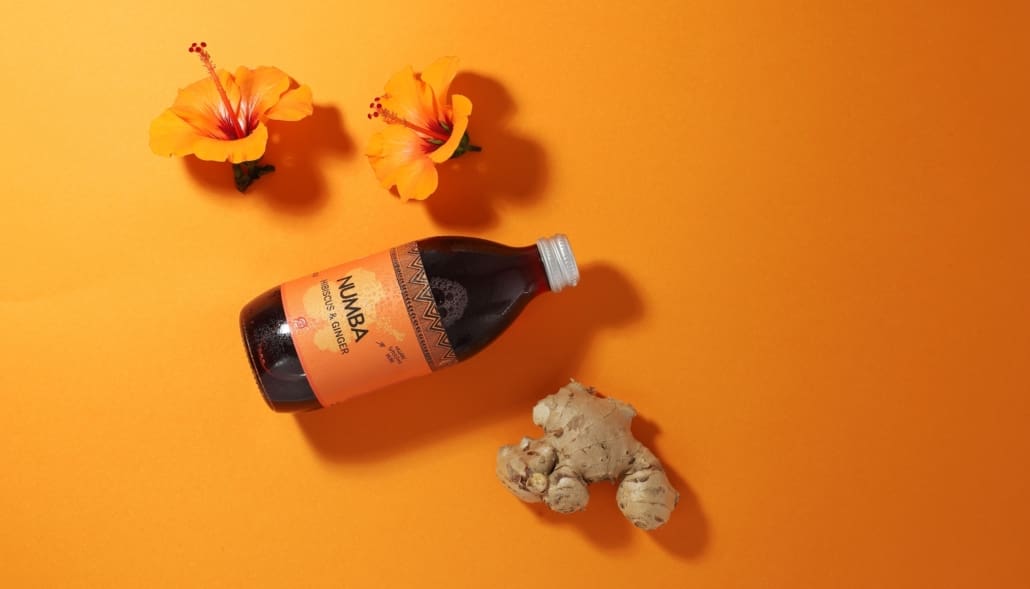 Why are NUMBA and its components so good for us?
The basis for our philosophy and our products is, that it has to make the world a better place, which also means it has to improve your health and feeling of wellbeing. So we use some of the healthiest ingredients the African nature has to offer like moringa, baobab and hibiscus. All of them are sinfully full of vitamins, antioxidants and minerals, superfoods in their truest form.
Why did you choose Germany as a new market?
Germany is an exciting hub for food startups. It is evident, that the superfood trend with everything that comes with it has flourished in the German market, and will only be an even more prominent driver for the German food market in the years to come. That is a vibrant growth train for NUMBA to jump on, and the time is ripe for us to do so.
The startup life in Germany and Denmark differs in some points. What did you notice in particular?
Nothing comes to mind haha. Of course the German market is much larger which also increases the potential for competition, but also increases the potential for network effects and sparring. Denmark is much smaller which makes it an interesting playground when starting a business. But the larger German market is unavoidable just in terms of scale and influence globally.
How do you make sure that you meet your ethical, social and environmental standards and why are they so important to you?
For us the "super" in "superfood" has to be all-inclusive. If a superfood makes you a healthier person, but deteriorates the planet and abuse labourers, the end product can never be "super" in our opinion.
We work strategically with the Sustainable Development Goals. Especially goals 1, 8 and 12, and aim for specific sub goals under each primary goal. In order to ensure our ethical standards we are very particular when it comes to our suppliers. We need to ensure that they live up to our ethical standards, facilitating a broad social and environmental impact, fostering impact projects in the communities they work in, ensuring job security, sustainable land use practices and community development. For instance, we just got Live Love Well as a new supplier for our Moringa products. They work strategically with the SDGs and are very focused on driving positive change in the Kenyan communities they work with.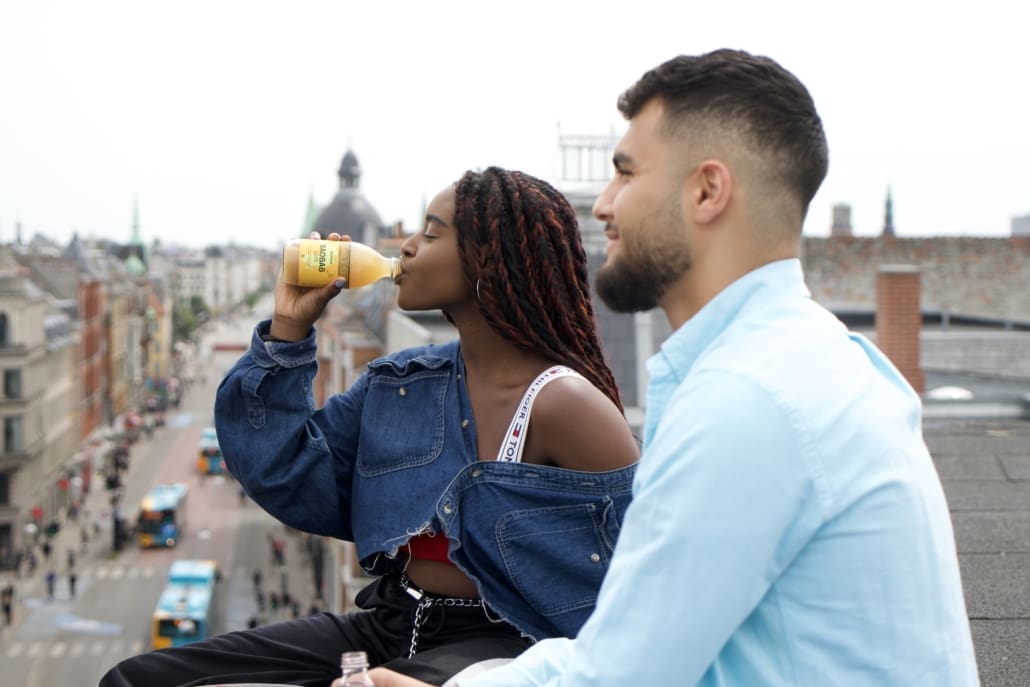 We also work toward more sustainable packaging. We work with glass that can be recycled and we just cut our plastic usage in packaging by more than 50%.
I think that there's no way of having a sustainable business if you do not take these things into consideration. It's not only a must for the survival and growth of a company like ours, but it is also a moral responsibility that the business we do makes the planet better, not worse.
Which difficulties did you have to overcome on your way with NUMBA?
As a startup it has been an iterative journey to put it mildly. Of course as the new kid on the block, we have had to learn the business the hard way. Finding the right partners and people to hire into your company is essential for a small food producer like us. Some of the biggest struggles have been exactly that: connecting with the right people. But once you do – and it can be difficult – the rest goes much easier.
What goals or plans do you have for the future?
We look to expand to European markets in 2021, entering an exciting and vibrant part of our journey. The past few years have seen us lift off the ground. Now we're getting ready for scaling up with more exciting product launches, physical stores and social projects and partnerships. We're just getting started!
Thank you for the interview, dear Kareem!
Feature image: NUMBA
https://foodinnovationcamp.de/wp-content/uploads/2020/06/DSC_8449-kopi-2-scaled.jpeg
1709
2560
Sarah Kondratowicz
https://foodinnovationcamp.de/wp-content/uploads/2019/09/logo_fic.svg
Sarah Kondratowicz
2020-07-10 08:15:00
2020-07-13 13:23:08
When Sudan meets Denmark