There are few topics that are currently more important than animal and climate protection. Many people would like to make the world a little bit better, but they don't know exactly how to do this. Science has found an answer to this question: Clean Meat. For this purpose, cells are taken from animals, which then grow into muscle mass in the laboratory. This technique eliminates the need to kill animals for meat consumption and reduces the environmental impact of factory farming. This meat also promises to be a big plus for our health. It is free of antibiotics, for example. That's why we're presenting the eight hottest clean meat-startups to you here!
Mosa Meat
It all started with a hamburger. In 2013, Mark Post presented the first burger in which the patty was created from cell growth in London. The cost of this unique product was an unbelievable 250,000 euros. To produce it, muscle cells were taken from a cow under anaesthetic. 3 years after the first success with the clean meat burgers, Mosa Meat was founded in Maastricht.
Through further research, Mosa Meat was one of the first companies to be able to eliminate the repeated collection of cells during production and increase the production quantity per sample. It can now produce over 80,000 quarter pounders from a small quantity. Beckie Calder-Flynn, an employee at Most Meat, says the big goal is to revolutionize the meat production. In addition, the startup wants to begin to commercialise the farmed meat on the mass market. The next milestones on this path are, above all, to increase production and, in addition, to obtain official approvals. As soon as this has been achieved, the burger should be available on the market at a competitive price.
Memphis Meats
Memphis Meats has eliminated our guilty conscience of eating delicious meatballs in 2016. With the development of this in-vitro product the success story of the startup company began. Poultry followed just one year later, so that Bill Gates and the food companies Tyson Foods and Cargill, among others, could not help but recently invest 161 million US dollars in this startup. Thanks to ultra-modern production methods, Memphis Meats is now able to bring the entire range to market within two years. The team mainly covers the fields of science and food technology and specializes in product development and optimal production.

One of the founders is Uma Valeti, who promised his daughter years ago that she would be able to grill clean meat at her high school graduation party. This motivation and the fighting spirit is also reflected in the goals of the entire startup team. In the future, it also wants to produce beef, pork, duck and fish meat for its customers, so that we can bite into a burger again with a clear conscience.
Innocent Meat
From the Hanseatic city Rostock, the young startup Innocent Meat is rolling up the clean meat market. It is, according to its own statements, the first German startup, which is participating in the fight for a more life-friendly world with the research and development of in-vitro meat. The management duo Laura Gartenbach and Dr. Philipp Wolters are thus following experts' predictions that meat, as it is consumed and produced today, will not have a lasting future. At the moment, Innocent Meat is still in the financing and research phase and will soon produce the first prototypes. Afterwards, only the strict German laws will be a hurdle to launch their clean meat on the market.
Biftek
How can the production of clean meat be optimized? The Turkish startup Biftek is looking for answers to this question and has also found the solution for two major challenges. It wants to completely avoid the use of Fetal Calf Serum (FCS), which is currently still needed as a nutritional basis for in-vitro meat. FCS consists of cells, that are taken from an unborn calf, whereby the mother cow and the calf die. Thus the product does not meet Biftek's own requirements and is also too expensive for the customer market.

The solution of the problem was found by the startup in the development of a plant culture medium. As a result, the company can completely dispense with the use of FCS. The Turkish authorities were so enthusiastic about this, that they are supporting Biftek financially on its way. The startup is already in the starting blocks for the next challenge. By varying the shape and consistency of the meat, it wants to expand its range even further.
New Age Meats
There are few metropolises in the world, where so many innovative startups gather as in the American city of San Francisco. The food innovation industry in particular is represented there in large numbers, including New Age Meats. It specializes in the production of in-vitro pork, which produces sausages, which are more animal- and health-friendly. The startup chose pork because there are about four times as many antibiotics in it as in other types of meat.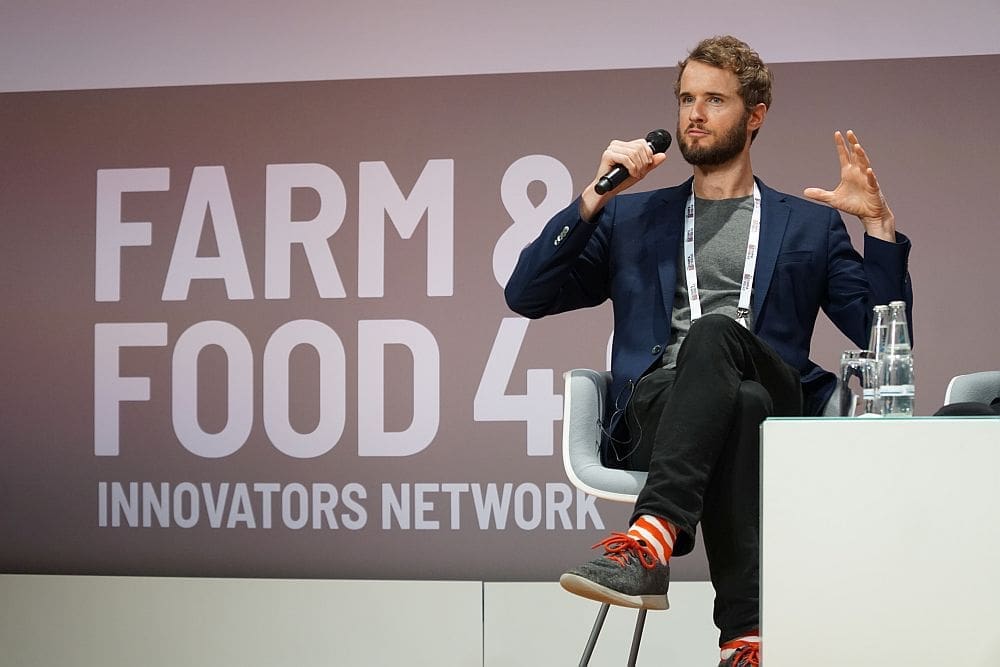 Through high consumption, humans can develop resistance to antibiotics, so that they no longer provide effective help against diseases. The website of New Age Meat introduces the pig from whose cells the first sausage was made: Jessie! Founder of the startup is Brian Spears, who with 12 years of experience as a chemical engineer has already advised major players such as NASA. With the knowledge and support of his team, it is no surprise that New Age Meats sausages are already on everyone's lips.
BlueNalu
Not only mammalian meat is produced using the clean meat process, but fish is now also available. This is just as necessary, as excessive fishing causes massive damage to species, the oceans and nature. Since the global consumption of fish is constantly increasing, BlueNalu has committed itself to securing the resources. The focus is mainly on species that are overfished, difficult to breed or in high demand. It produces various types of fish meat artificially, which can be purchased either fresh or frozen. Under the motto "Wave of thinking", which is what BlueNalu stands for, the team of biologists, marketing specialists and researchers around CEO Lou Cooperhouse is working continuously to bring the in-vitro meat to market as quickly as possible. In order to ensure constant optimisation of production, BlueNalu also partners with universities and research institutes.
Avant Meats
Fishing accounts for 10% of global ocean pollution. Many of the commercially used fish species are overfished. Avant Meats has taken action to address these frightening facts and produce fish meat artificially. It did not start with salmon, which is very popular on the European market, but with the swim bladder of fish. Mackenzie Dion, a consultant at Avant Meats, explains that the swim bladder is easier to produce, because it consists of a single cell shape. It is also a delicacy, especially in Asia.

Another advantage offered by in-vitro fish meat is the elimination of heavy metals or microplastic particles, which are often found in conventional seafood. The big goal is that the product will soon be available for the same price as animal fish meat. Everyone should be able to have access to this alternative.
Peace of Meat
We have all heard of foie gras and wondered, why the liver of ducks and geese has to be stuffed. The birds are often fed several times a day with steel pipes against their will. Apart from the traumatic effects, this also leads to health problems such as shortness of breath. This occurs when the liver, which is enlarged many times over, presses on the lungs. The Swiss startup Peace of Meat has declared a fight against this cruel force-feeding. It produces animal livers and – fat, for which no living being had to suffer.

Apart from the team of the three founders Dirk von Heinrichshorst, David Brandes and Eva Sommer, stem cell specialists and the Belgian pâté producer Nauta, among others, are working together on the rapid development of the product. In 2023 the clean meat Pâté de Lois Gras, a spread made from duck liver, will hopefully be available to everyone by that time.
You can find even more information about alternative nutrition at the 8 hottest startups for vegan alternative food!
Feature photo: MosaMeats Burger (MosaMeat)
https://foodinnovationcamp.de/wp-content/uploads/2020/01/MosaMeat3.jpg
667
1000
Sarah Kondratowicz
https://foodinnovationcamp.de/wp-content/uploads/2019/09/logo_fic.svg
Sarah Kondratowicz
2020-02-07 11:54:55
2020-02-07 11:56:22
The eight hottest clean meat-startups