The range of vegan products on supermarket shelves has been increasing steadily for years. In the meantime, "vegan" can almost no longer be described as a simple trend. The vegan influencer Gordon Prox agrees.
"I have been living vegan for almost 6 years now and I am absolutely impressed, how the vegan offer has developed over the years. However, I would not call this development a classic "trend", but a real change in values in our society. All motives for veganism are future-oriented, as for many problems on our planet (e.g. climate change) it is such a simple solution – be a part of it, ideally right now in the Veganuary".

Gordon Prox
Many startups are contributing to this ever-increasing range of products. Here are 10 startups and their vegan products from our Food Innovation Club.
Keen 4 Greens
One of the biggest issues, when it comes to vegan diet, are meat substitutes. One such substitute is offered by Keen 4 Greens burgers. They currently have the Keen 4 Burger made from wheat and meat-free nuggets on offer. The burger is available at Edeka Nord or, like the nuggets, at Otto's Burger restaurants.
In the future, the company plans to add matching mayonnaises in chipotle, aioli and truffle flavors. There will also be a ketchup free of additives, a chicken burger and a vegan bratwurst for the barbecue season.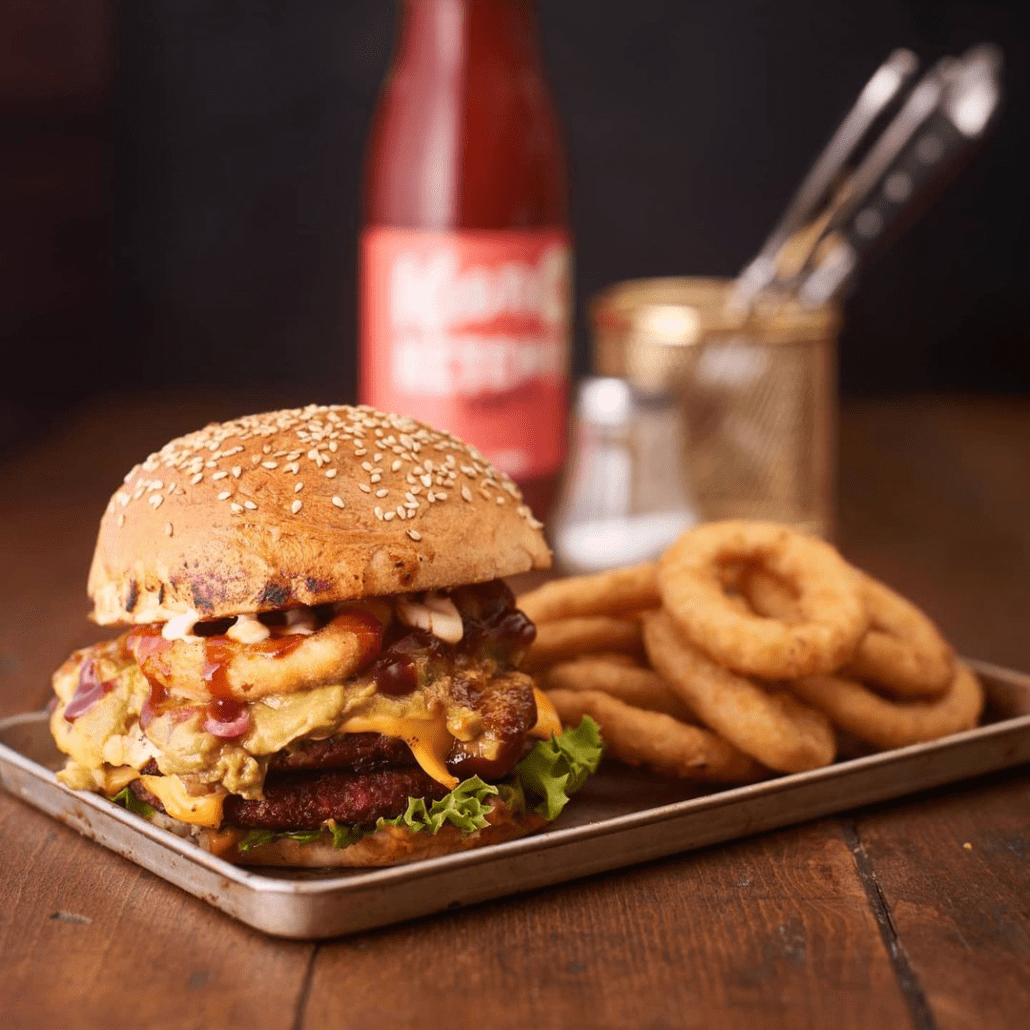 Unmilk
For many athletes, protein drinks are an essential part of their training. But there' s a problem: They are based on animal proteins, which means they are not compatible with a vegan diet. Although there have been alternatives to this for a while, Unmilk founder Jennifer Schäfer believes, that they are not sufficiently sustainable and healthy, or simply not tasty. That's why she founded her own company and launched vegan protein drinks herself.
These are based on a combination of oat milk and pea proteins, which means they both produce less CO2 during production and require less water.
The vegan protein drinks are available in three flavors: Caffé, Spicy Vanilla and Schoko at Rossman on the sports aisle or online.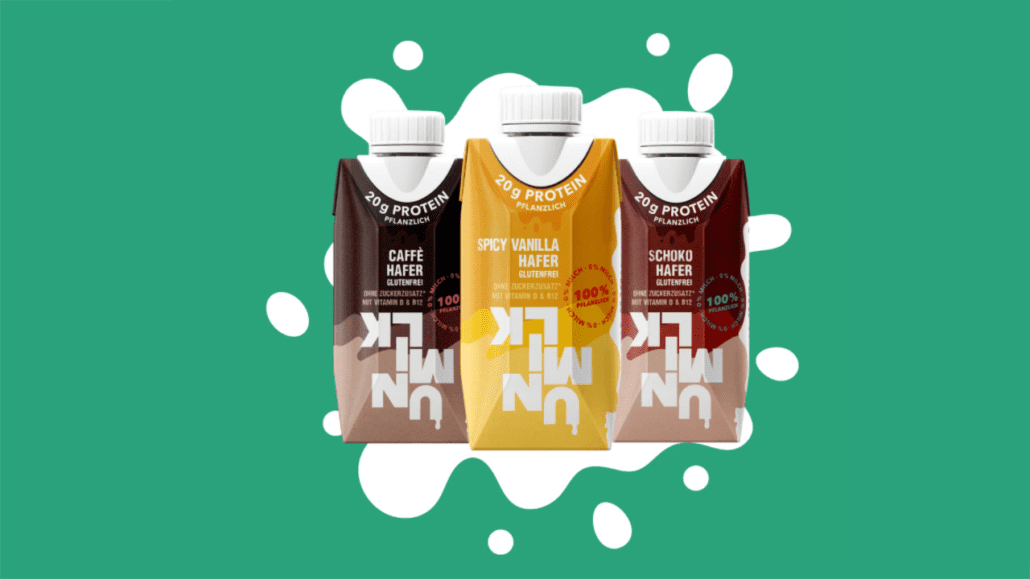 Berlin Malz
For me, as for many others, malt beer is something, that reminds me of childhood. Berliners Arinze Odenigbo and Richy Ugwu felt similarly. They decided to brew their own beer in 2018. By now, they have launched their own vegan malt beer, Berlin Malz, consisting of organically grown ingredients.
You can currently try this in various stores, bars and restaurants in Berlin and Hamburg.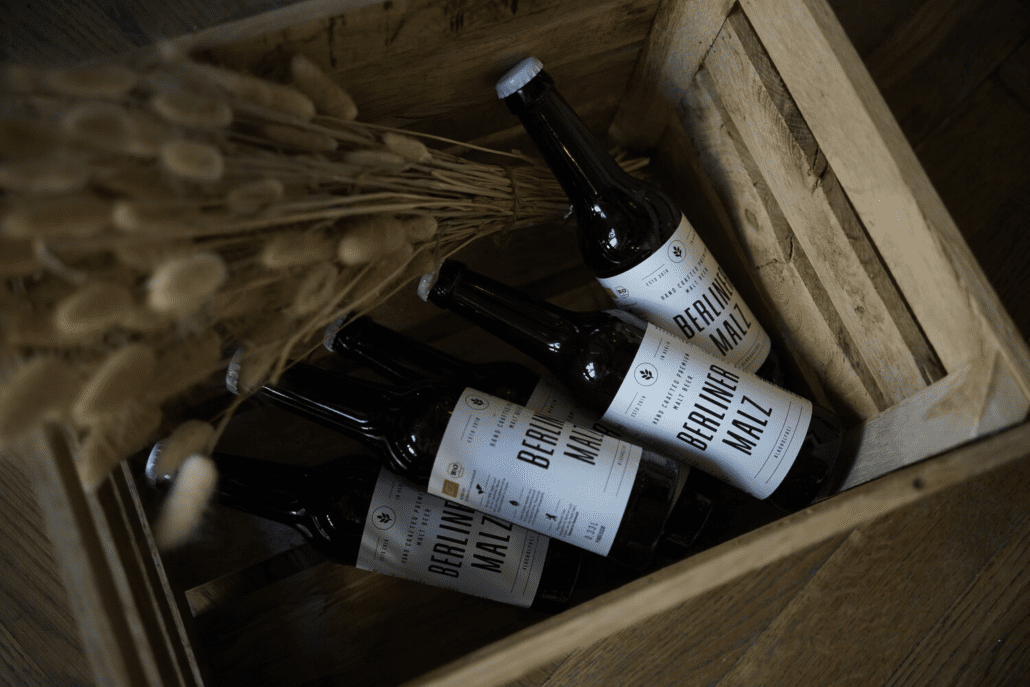 Chaiseven
Handmade chai latte from natural ingredients, organic and vegan. That's the promise of the startup Chaiseven from the Schwarzwald region of Germany. So far, the teas are available in the varieties Masala Chai Blend and Honeybush Blend (caffeine-free). They can already be bought throughout Germany at various supermarkets.
Vegablum
Vegan honey and mead sounds tempting, but how should that work? After all, honey comes from bees, so it can't be vegan, can it? Vegablum from Baden Württemberg offers the solution.
Without the use of animals, the startup offers 17 different types of organic honey and three types of mead. These are available both on the company's website and in numerous supermarkets, restaurants and other stores throughout Germany.

Berlin Organics
Berlin Organics is not a new name, when it comes to vegan products. Last July, the startup was able to convince the jury of experts and the audience at our virtual pitch. They offer a wide range of vegan organic protein powder, superfood powder, vitality drinks and snacks.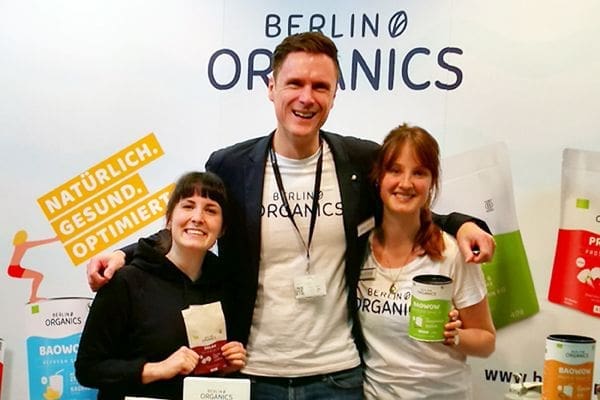 Veggie Crumbz
A breading makes lots of dishes better, but how do you make it vegan? With vegetables! That's exactly what Veggie Crumbz offers. The breading is available in five varieties: Cauliflower, Onion, Orange Carrot, Purple Carrot and Red Beet. The breadcrumbs are also very popular with us in the community and the startup won a prize in our last virtual pitch round.
HaselHerz
A hazelnut cream can significantly enhance a breakfast. You even don't have to do without it, if you're vegan. HaselHerz's spreads are available in four varieties, all of which are organic, vegan, lactose-free, gluten-free, contain no added sugar and no palm oil. The Hamburg-based startup also produces vegan chocolate bars. Part of the profit Haselherz makes with these bars is used to support free-ranging gorillas.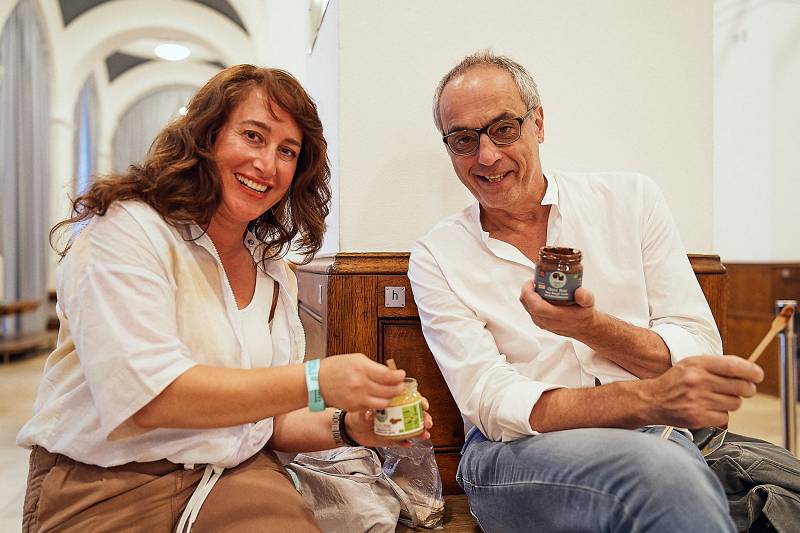 Ella's Basenbande
Sometimes you just don't have the time or desire to cook. If you still want a vegan meal, you can get it from Ella's Basenbande. In one glass you get a full meal, consisting of organically grown ingredients and no additives. With this simple concept, the startup was already able to convince in the "Höhle der Löwen".
Meanwhile, the vegan convenience meals from the jar are already available at a wide variety of German supermarkets.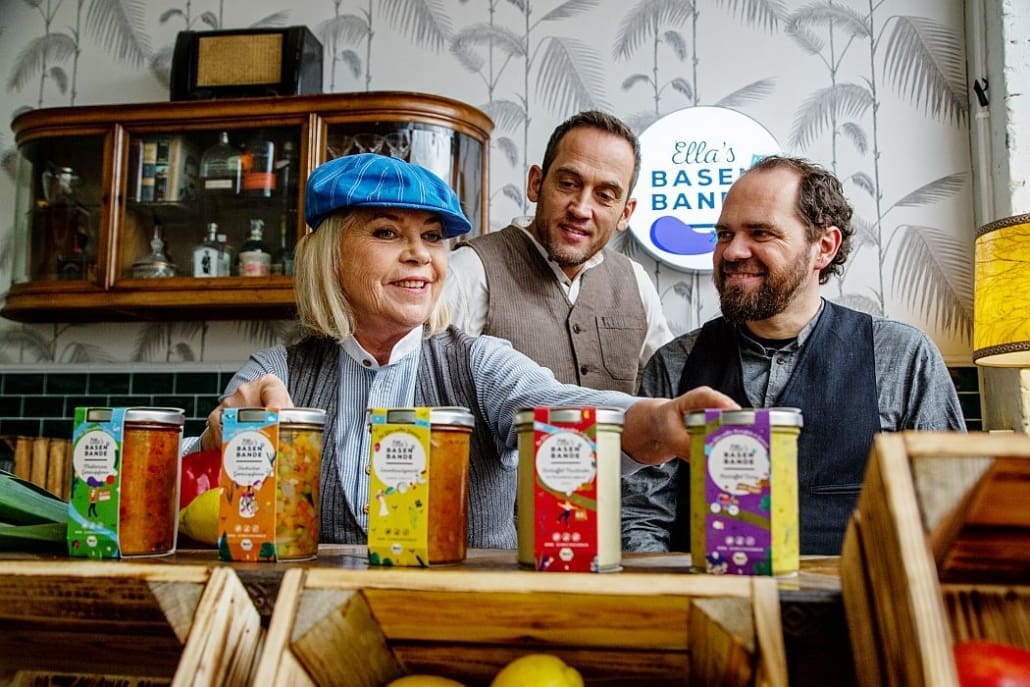 Fresh Five
Fresh Five is already an established startup. They began producing frozen yogurt in 2011. Since then, they have been making ice cream from organic ingredients under the Demeter and Kiss You brands. Their product range has also included the Carlotta brand since 2016. They sell vegan ice cream based on coconut milk with this brand.
Featured Image: Keen 4 Greens
https://foodinnovationcamp.de/wp-content/uploads/2021/01/2021-01-08_03-19-11-e1610072408835.jpg
1080
1080
Sarah Kondratowicz
https://foodinnovationcamp.de/wp-content/uploads/2019/09/logo_fic.svg
Sarah Kondratowicz
2021-01-14 15:17:40
2021-06-28 23:40:35
FIC Club goes vegan: 10 of our vegan club members