From Salmon to Oyster: Cultured Fish and Seafood

In this article, we reported on recent developments in the lab-grown meat industry, which aims to provide a solution to the environmentally damaging effects of conventional meat production. However, overfishing of the oceans and other environmental damage associated with fishing is also a major problem – and research is also being actively conducted on cultured fish. In this article, we want to introduce the startups that are currently working on producing cultured fish and seafood.
The most popular varieties: tuna and salmon
Bluu Seafood
Last week we reported on Bluu Seafood – the first German startup for cell-based fish. Bluu is also the first company in Europe to specialise in the commercial production of cell-based fish. In August, the company presented its first products and announced the start of pilot production in 2023. In addition to Atlantic salmon, the company is working on the production of cell-based rainbow trout and carp.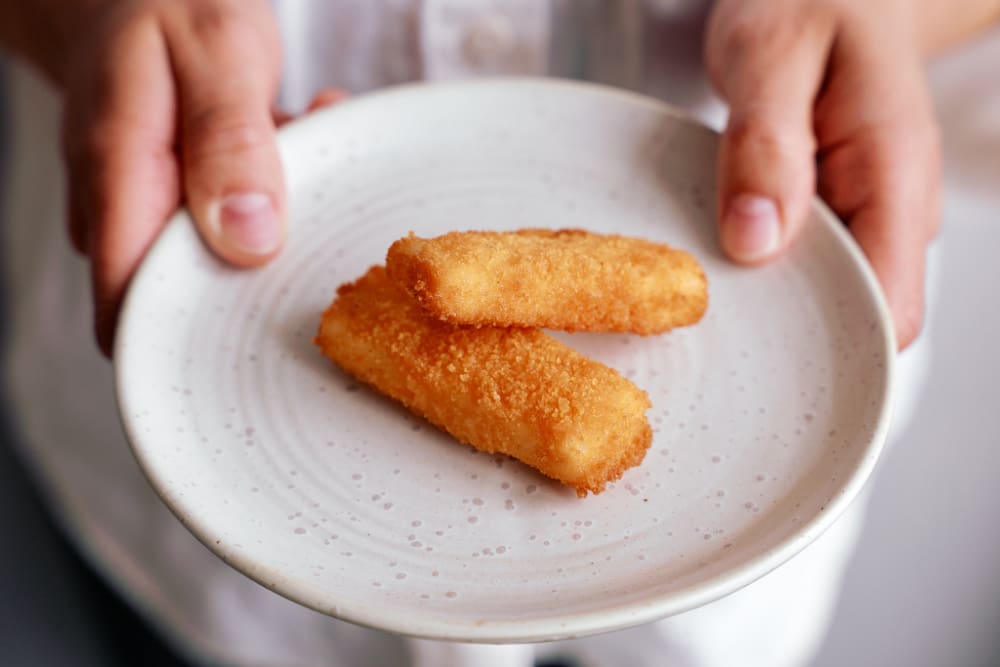 Wildtype Foods
Wildtype is a company from California that has been working on the development of cell-based Pacific salmon since 2016. The startup produces cultured sushi-grade salmon and opened its pilot factory last year. The San Francisco facility includes the world's first space for tastings and training for cultured seafood. This plant is expected to have a capacity of about 22,000 kilograms per year over the next few years.
Finless Foods
Finless Foods was also founded in 2016 and is based in California. The company specialises in the production of bluefin tuna. Recently, the Californian startup received $3.5 million in investment. With the capital, the company wants to go into production. This is associated with high costs: currently, a pound costs 19,000 US dollars. The startup is also currently trying to get approval from the FDA (US Food and Drug Administration) to sell their production in the US.
BlueNalu
Toro is the name given to the fatty belly meat of bluefin tuna – considered the best cut. US start-up BlueNalu is currently focusing on producing toro. To do so, the startup has partnered with Japan's largest sushi chain Food & Life Companies in 2021 and reached an agreement with Nomad Foods, Europe's leading frozen food company. Recently, the company also announced two new technologies that are expected to pave the way for significant profitability and scalability of production. Other fish varieties are also in development.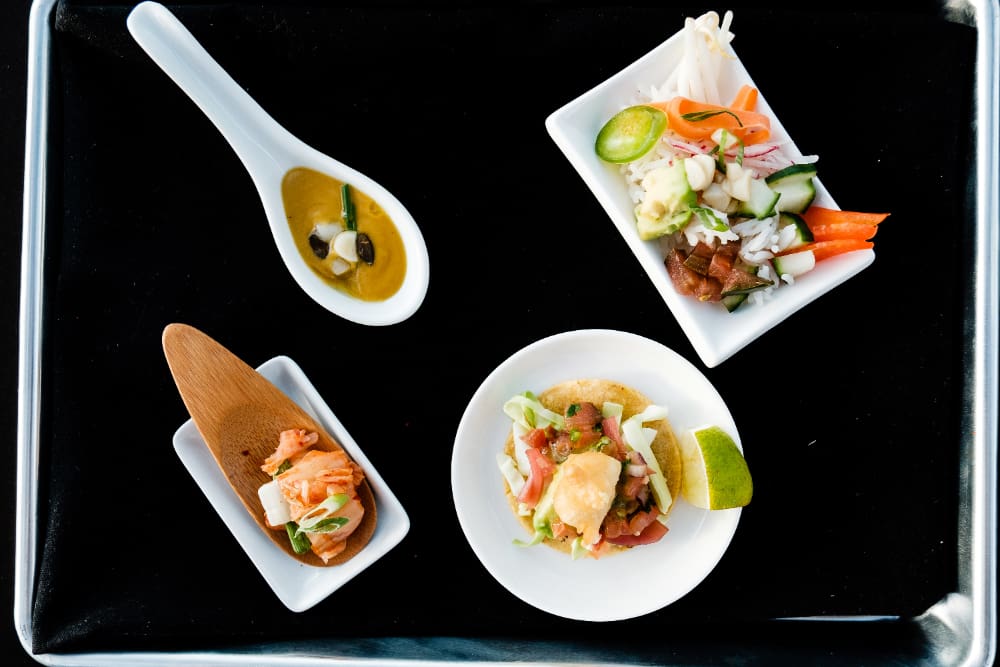 Other fish species: Tilapia and eel
E-FISHient
E-FISHient is a start-up from Israel. Following its success in farmed meat, the Israeli investment fund BioMeat Foodtech collaborated with the Volcani Institute, an arm of the Israeli Ministry of Agriculture. From this collaboration comes E-FISHient – the startup that will produce and market cultured tilapia fish based on non-animal serum.
ForSea Foods
ForSea is also based in Israel and is currently developing cell-based eel meat. By using its patented organoid technology, the company aims to bypass the scaffolding stage of cultured meat production and speed up the manufacturing process. Recently, the startup received US$5.2 million in a seed funding round. With this funding, ForSea plans to open its first pilot plant for large-scale production in 2023. The company also plans to accelerate research and development for both its eel product and other fish substitutes.
Crabs, oysters and prawns
Shiok Meats
Founded in 2018, Singaporean startup Shiok Meats is the world's first cultured crustacean meat company and the first cultured seafood company in Southeast Asia. Shiok also owns the first cultured red meat company in Southeast Asia, Gaia Foods. The company has made several pioneering achievements at once, with the first prawns unveiled in 2019, the first lobster meat in 2020 and the world's first crab meat from Shiok Meats in 2021. Commercial launch is planned for 2023, with cultured crustaceans such as prawns, crabs and lobsters on the menu.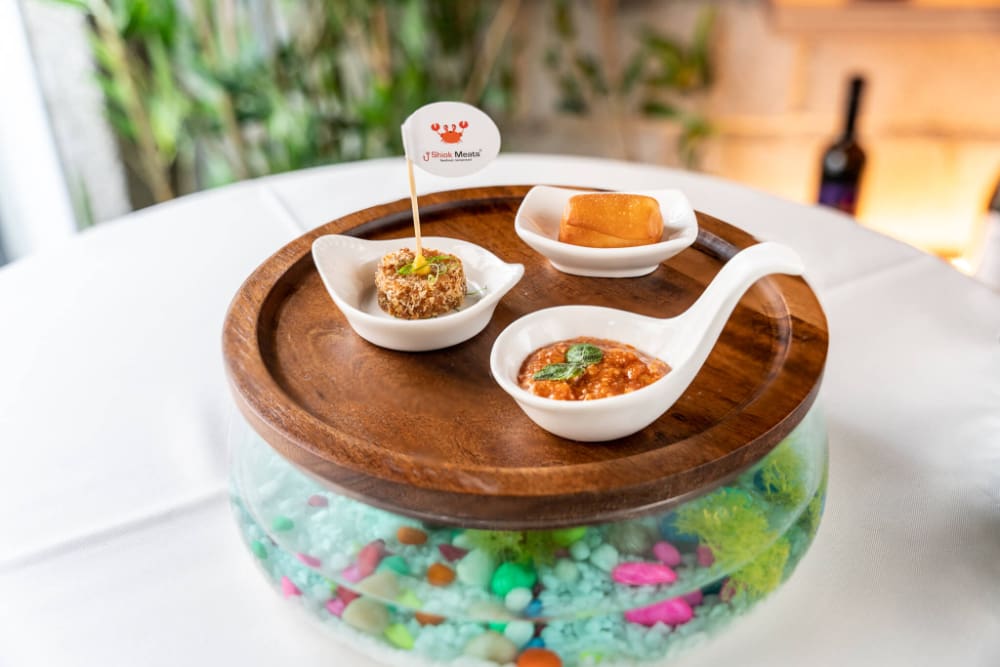 Pearlita Foods
Pearlita Foods is a young US company that breeds cell-based molluscs. It is currently on the verge of producing the world's first cultured oysters. Growing oyster tissue is complicated because of the complex structures involved. But the team is confident and last summer announced the opening of a new research lab in North Carolina.
CellMEAT
CellMEAT is a startup from South Korea that produces lab-grown shrimp. The company aims to launch its shrimp as early as 2023 and intends to gain a foothold in Singapore, the only country that allows alternative meat products for sale. After entering Asian countries, CellMEAT also has its sights set on the US. Late last year, the company announced the development of its own cell culture medium that is free of foetal bovine serum. The animal-free cell culture technology would help reduce the cost of crab meat to about $20 or less per kilogram.
Photos: BlueNalu, Bluu Seafoods, Shiok Meats.
https://foodinnovationcamp.de/wp-content/uploads/2022/12/Close-up-of-BlueNalus-fried-cell-cultured-yellowtail-amberjack-fish-taco-e1671402648769.jpg
512
1000
Lilia Lisina
https://foodinnovationcamp.de/wp-content/uploads/2020/09/FIC20_logo-1.png
Lilia Lisina
2022-12-29 10:20:00
2023-01-19 09:38:53
From Salmon to Oyster: Cultured Fish and Seafood